This is one of my bucket list projects that I have wanted to do for a loooooong time and just now got around to it…and I just can't even tell you how excited I am about how it turned out!  You know I love two things…crafts and that darn old lady that likes to eat all the nonsense.  Now I have combined them into one super packet that will give you craftivities for the ENTIRE YEAR.  You heard it.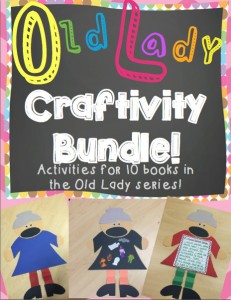 This project is full of TONS of activities to engage your students in therapy to target a wide range of skills.  I'm talking articulation, following directions, writing, describing, sequencing, retell…this list could go on and on, but I know you get the point.  I've included everything you need to create your own little old ladies with patterns, complete directions, and pictures for the craft and you get to choose the skill to target, depending on  what your students need.  Let's take a peek!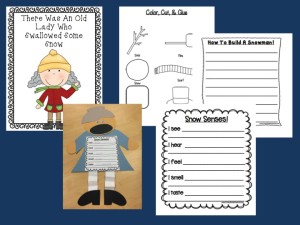 I've covered 10 of the Old Lady books!  TEN!  That's one craft for every single month of therapy!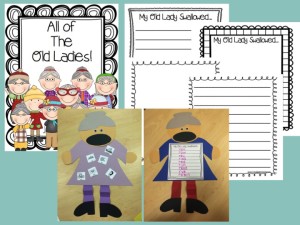 In case that's not enough, there are open ended templates and ideas that you can use with or without the book!
You can find this bundle of activities in my TPT!  
Of course, I want to give one away too, so enter below via the Rafflecopter…good luck!