This post contains Amazon Affiliate links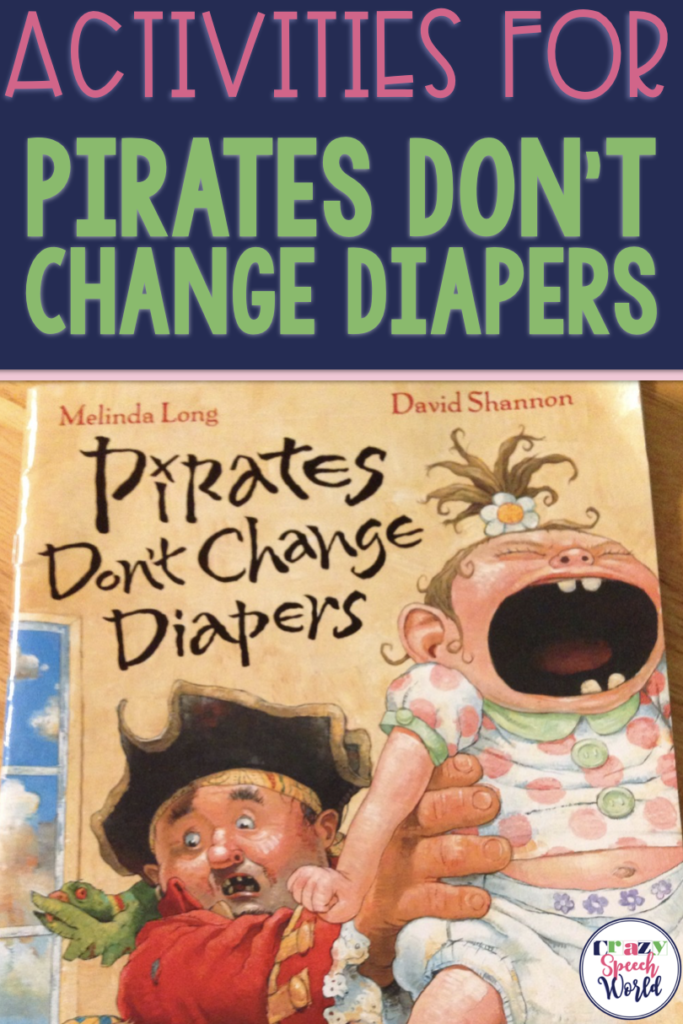 Last year we rocked pirate week with the book "How I Became a Pirate" and it was such a hit!  I love the story, and so did my kids.  This year I am following up with the sequel, Pirates Don't Change Diapers!  Woot!  If you don't have this one in your collection, you can grab it here from Amazon!
This book companion is quite similar to the one I made for How I Became A Pirate, with lots of goodies…plus I can still use some of those activities with this one, so they work well together!  Let's take a peek at what I included in this one….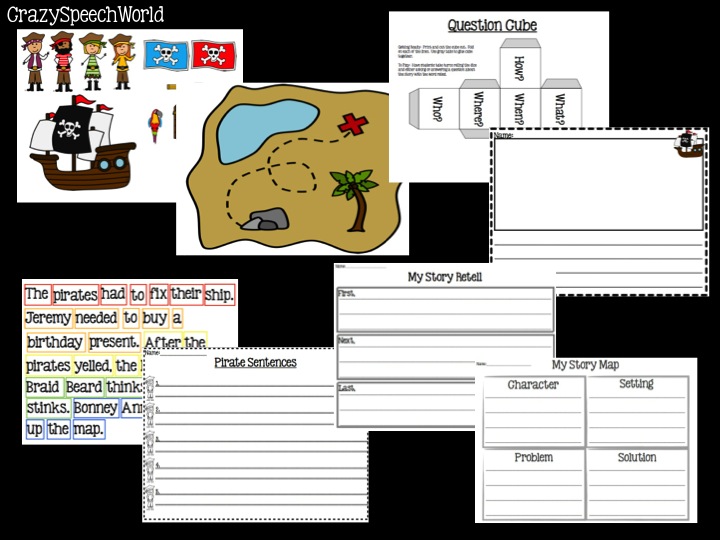 Included in this download are:
• Comprehension Questions Level 1 & 2 (page 3-9) 
• Sequencing (pages 10-12 )
• Vocabulary in Context (pages 13-14)
• Pirate Vocabulary (pages 15-18)
• Sentence Scrambles (pages 19-21) 
• Barrier Game (pages 22-24)
• Open Ended Game Board (page 25) 
• WH Question Cube (page 26)
• Writing/Drawing Page (Page 28) 
• Story Retell (Page 29)
• Story Map (Page 30)

Each target skill includes directions and Common Core references!  
I am so pumped to use this packet for the next couple of weeks to finish out September!  It will be a perfect pairing with my Pirate Craftivity.  My therapy treasure chest is running over with fun activities and I know it's gonna be a great couple of weeks 🙂
What other activities do you love to use during your pirate week shenanigans?