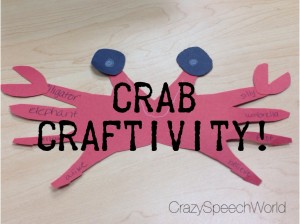 I was perusing some pictures (i.e. photo dumping) in my phone and was like…OHEMGEE, I never shared these adorable crabs with my peeps!  It's a must.  And I miss making cute crafts over the summer anyway, so this will feed my need to cut and paste for now!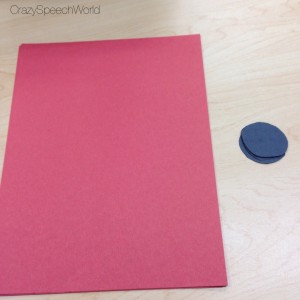 Ok, all you need is red and black construction paper…easy enough right?  I used 8×12 red sheets, then cut some black circles.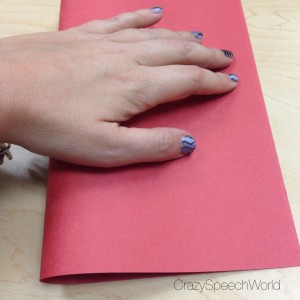 Then, hamburger fold the red and trace your hand…you have to make sure that the heel of your hand is against the crease of the paper or it won't work!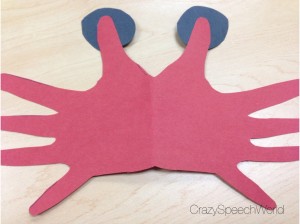 Then when you open it up, VOILA!  Crabby crab!  You will glue the black circles to the thumbs (this is the backside).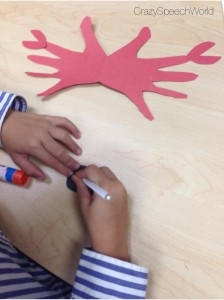 Some of my guys got a genius idea and added some pinchers with the leftover red paper!  I love it when they do stuff like that!  They added some white circles to the center of the black for the eyes.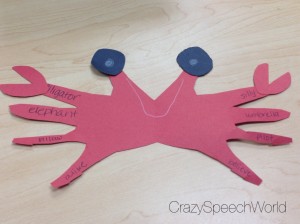 This was an articulation crab, so there are L words on each finger.  You could also do category crabs, synonyms and antonyms, ocean vocabulary…anything!  I think they turned out SO stinkin' cute!  What do you think?  What else could you use these for?
xoxo,