Prefixes are one of those things that can unlock an entire world for kids…especially our kids.  I love working on this skill, vocabulary is one of my favorite topics!  So since I am always working on it, I thought that freebie time needed some prefix LOVE!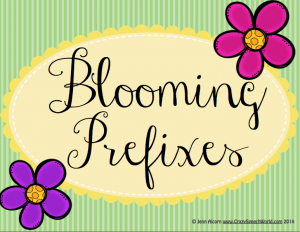 I love flowers…so this was a perfect way to incorporate the concept of prefixes.  One year a while back, I did a whole flower thing in my room.  This would have blended in so well!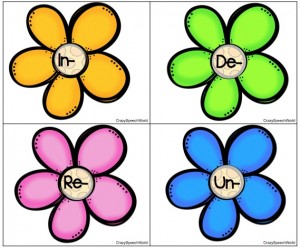 I included 2 sets of flowers.  First are these 8 with prefixes on them:  in-, de-, re-, un-, over-, im-, dis-, and non-.  For this set, you can have students brainstorm words that begin with those prefixes.  Have them fill up the petals with words, or work in teams!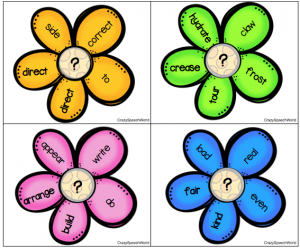 The second set of 8 has words that work with each of the above prefixes.  Students can guess which prefix belongs, then you can discuss word meaning for each word!  You could also combine the two sets to make a matching game!
I hope you guys can use this in your room!  Grab it HERE.  Don't forget to leave me some comment love if you snag it 🙂
xoxo,