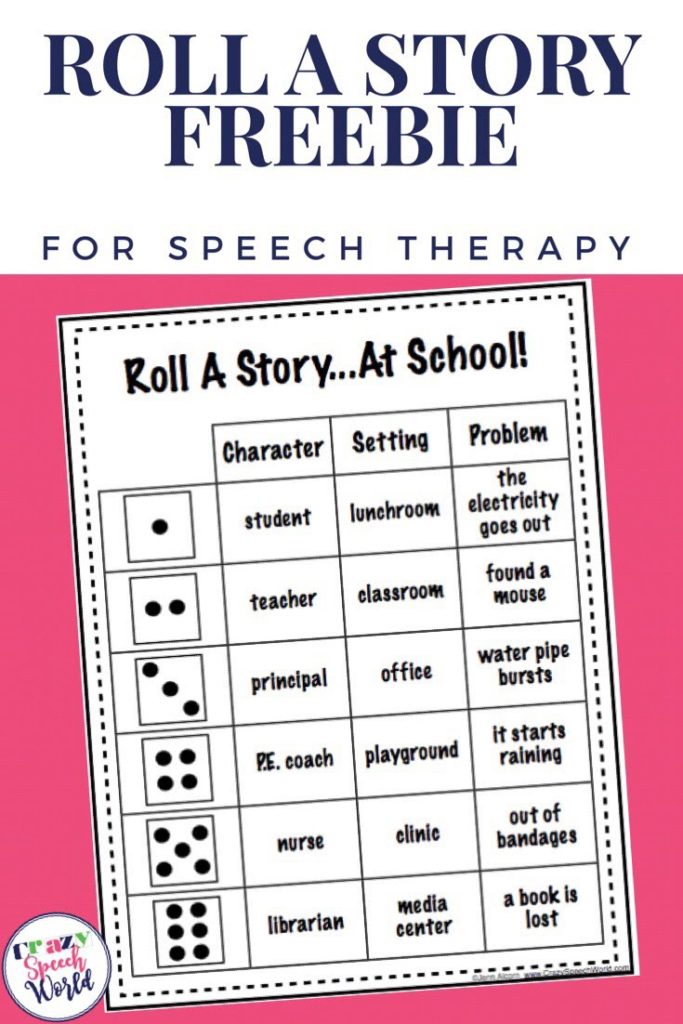 Hey friends!  I hope your week is going fabulously!!  I have been enjoying my second week off…I got totally obsessed with Orange is the New Black (on Netflix, if you don't know, you better ask somebody) and watched 2 seasons in 2 days.  No my son was not home…totally inappropriate.  Now I'm onto Scandal.  Don't judge me.
ANYWAY, it's time for my freebie this month and I found a goodie that I never shared!  WHAT?  I know.  I keep some things up my sleeve during the year just to share during the summer.  This is one.  I like to think of it is as genius.  It probably isn't, but I like to think it is.  SO, I work on a lot of story telling.  Narrative goals run crazy wild in my speech world.  It's probably one of my favorite skills to work on and I can get pretty creative with it!  The beauty about materials for story telling, they can double for working on carryover for articulation, voice, and fluency goals also.  Score!  Get on with it, right?  Roll a story!
All you need is dice!  Students can roll and they get a character, setting, and problem…then they can come up with their story!  You could also have them roll three times to come up with three different elements and make a silly story!  These are great for working on development of each story element on their own or complete episodes.  I love it…and let's face it, if it involves dice or craziness, the kids love it.  Winning.
You can grab this freebie HERE.  Don't forget to leave me some comment love and let me know what you think or other ideas you have 🙂
xoxo,