Confession.  This document has been sitting half finished on my computer since October.  Why?  Because about halfway through working on it I realized that no one wants lemonade in the fall.  Duh.  So I put it away until now, and I am so excited to finally be sharing!!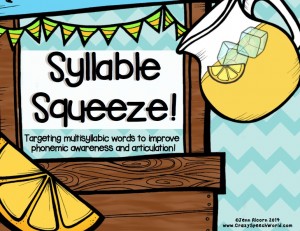 I don't know about you, but I always have students working on producing multisyllabic words!  This game is to fill that need for me, BUT, it is also great for working on segmenting/counting syllables to improve phonemic awareness skills.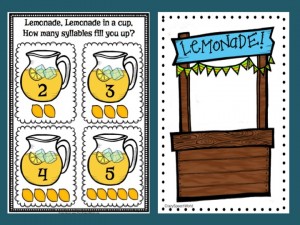 Each student can have their own lemonade stand and there is a reference sheet with a fun rhyme to help them count the number of syllables in each word!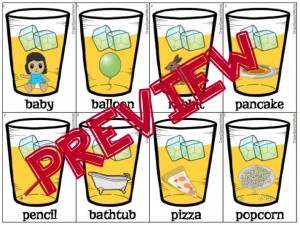 There are 24 two syllable, 24 three syllable, 24 four syllable, and 16 five syllable words included – a total of 88 words!  Each card has the picture and word!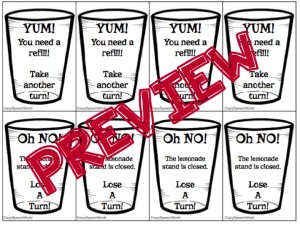 I also included these 8 bonus cards that you can mix in with the deck to make it a game of who has the most cups of lemonade to win!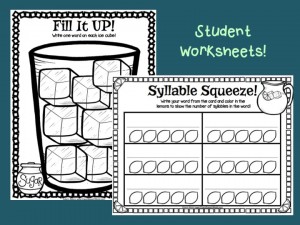 AND there are two student worksheets!  Woot!
Check out Syllable Squeeze in my TPT Store!
I hope you guys like it!  CHEERS to warmer weather and cold glasses of lemonade 🙂