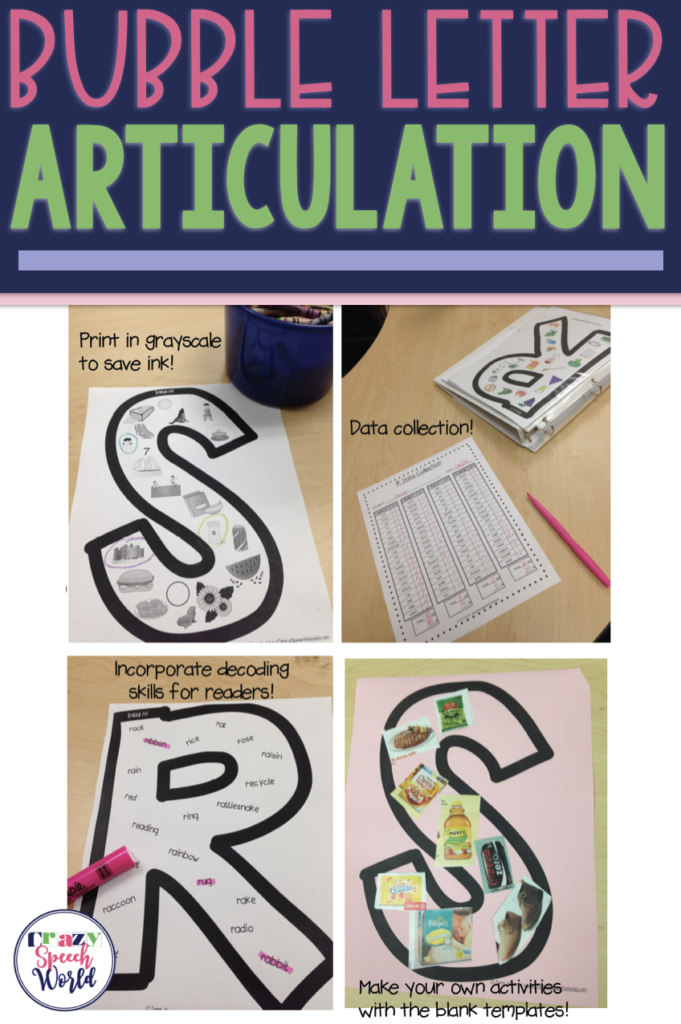 This is a project I worked on for a while, that just kept getting bigger and bigger!  Bubble Letter Articulation been in my TPT store for a couple of weeks now and I am loving that you guys like it too!  *Update, I finished the K, G, F, V version too!  You can find it HERE.*
I plan to have a few sets of these.  I am currently working on /k, g, f, v/, then I will do a set for [ch, sh, th], then possibly earlier sounds like /p, b, m, t, d/.  These are slow going to crank out because it is so PACKED with goodies!  This version is over 60 pages long!  Here's a peek at the contents…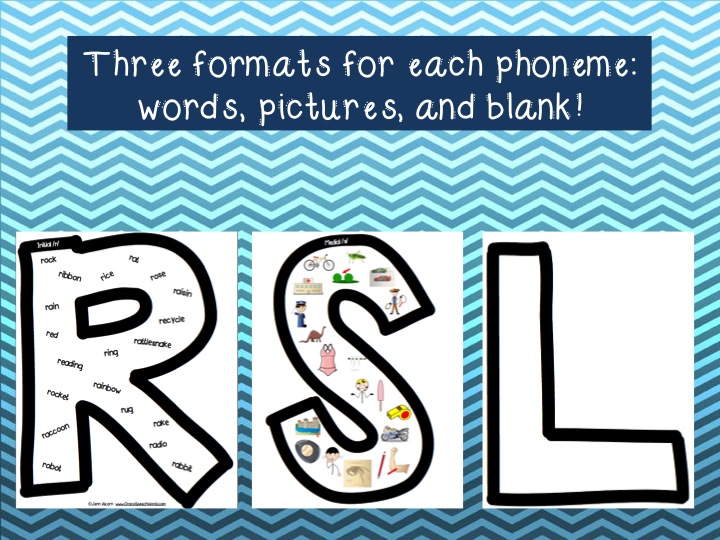 There are 3 formats…words, pictures, and blanks!  I have one of each for  initial, medial, and final positions, plus blends for each phoneme.  Each position has 20 words…so there are a whopping total of 240 words targeted in this packet!  Holy moly!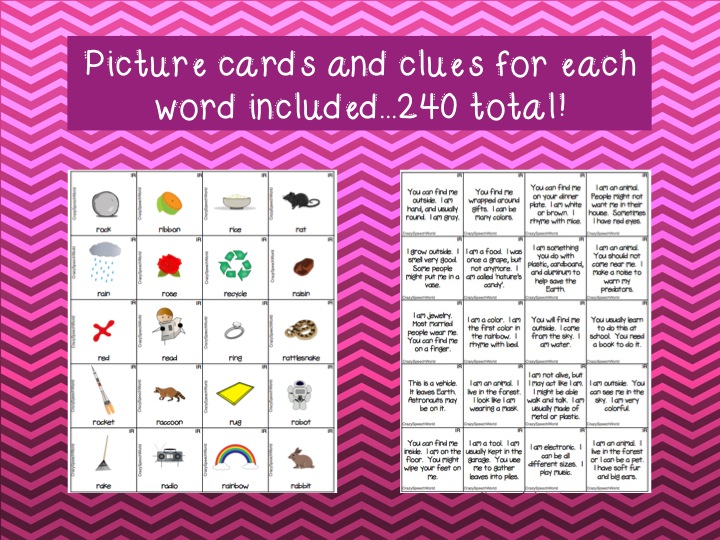 There are picture cards for every target included…plus clue cards for each picture!  This creates a whole new layer of use, as you can also target language skills!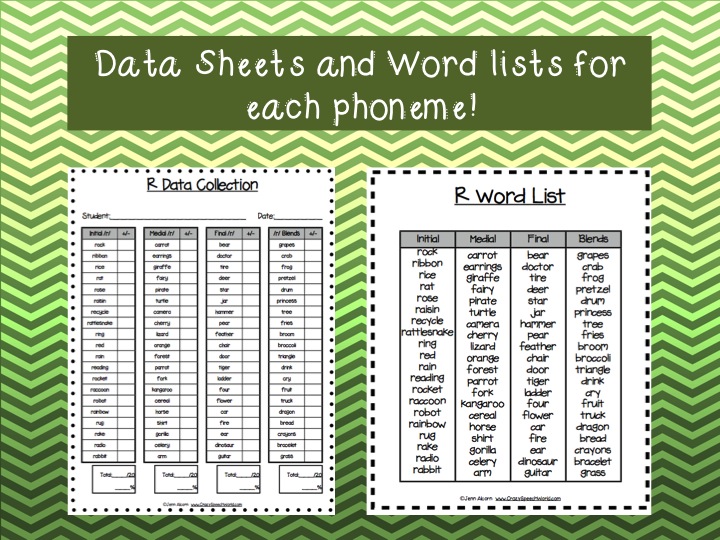 I've also added word lists and data sheets to help you stay organized and on top of your students' progress!  I think this will also make it very useful for Response to Intervention groups, as well as regular progress monitoring in the therapy room.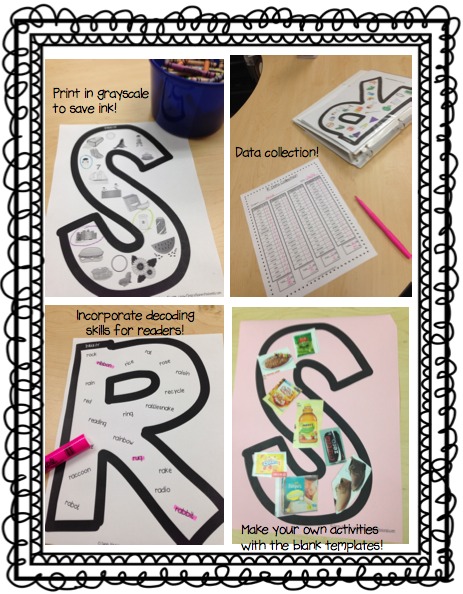 I gave a page of ideas for use, including these photos of how I have used it in my room!  Matching, race the clock, collages, data, HOMEWORK….I feel like the possibilities are endless!!!  A lot of time and love went into this project, so I hope you guys like it as much as I do 🙂