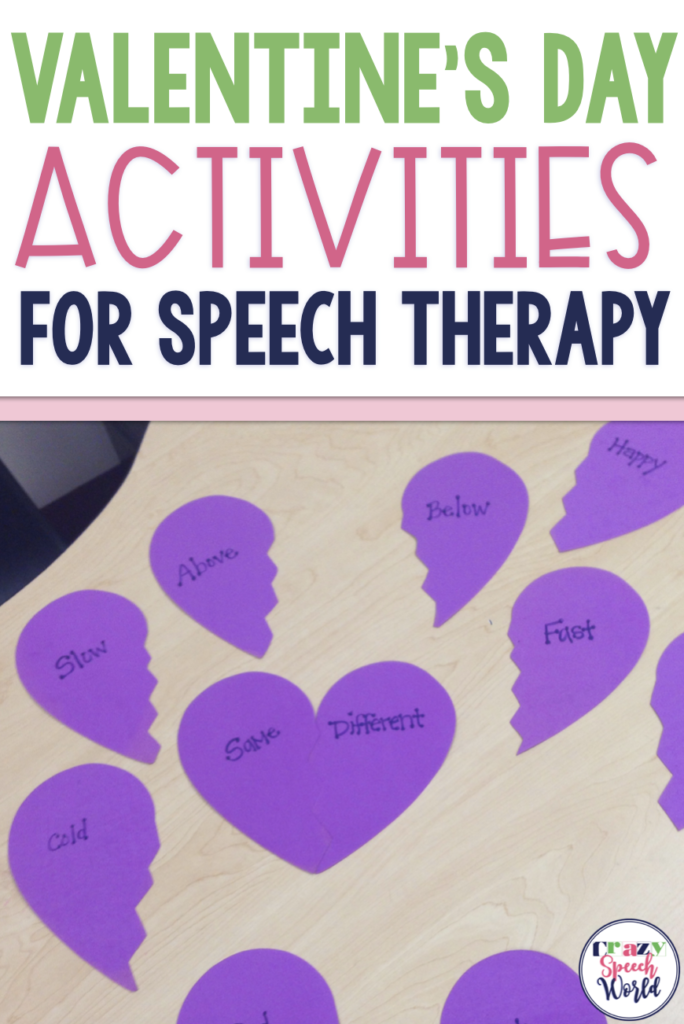 I probably saw this somewhere else, but I have had these in my Valentine's Day materials for quite some time!  This is just a quick and easy way to incorporate some fun in your sessions…for only a buck!  I found  foam lips and hearts at the Dollar Store and snagged myself a few  bags.  There are lots of ways you can use them, but here is what I did…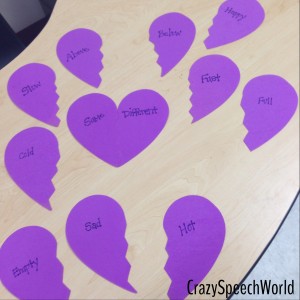 With the hearts, I cut them in half…broken heart style and added antonym pairs to each set.  I also did a pink set of hearts for synonyms.  I mix all of the hearts  up  and the kids have been making matches, working on shades of meaning, and giving examples.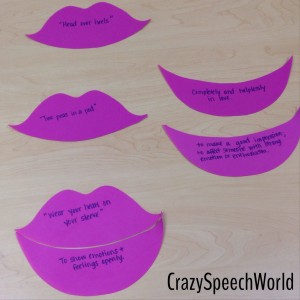 With the lips, I also cut them in half.  On the top, I put the idiom, and on the bottom, the definition.  I tried to use idioms related to love and Valentine's day.  We were able to work on learning about these idioms (many of which were new for a lot of my students), then I had them practice using them in sentences.  My intern and I even made the 6th graders write some sentences.  They were stoked.  Not really, but it was a good lesson.  🙂
My students love getting hands on activities like this, that are targeting some not so exciting skills, because it makes them more fun and interesting!
Have you ever used any of these foam die cuts from the dollar store?  What other ideas do you have for them?