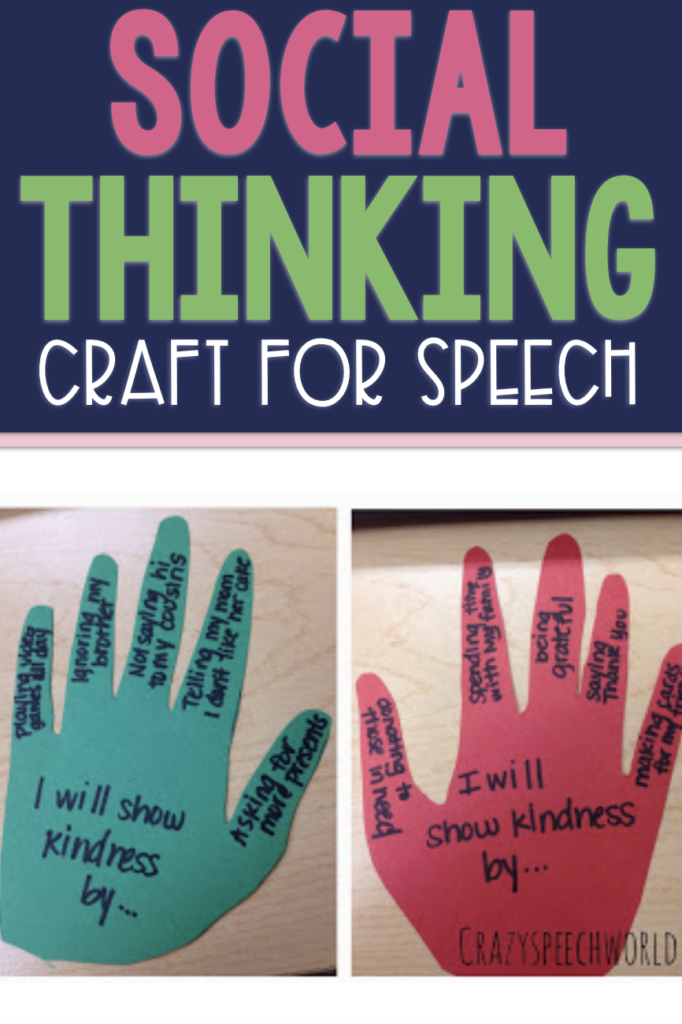 When I was planning my social skills lessons for this week, I knew we had some situations where students were not exactly demonstrating the holiday spirit.  And by this I mean the candy-grubbing, selfish-talking, present-hounding, wall-climbing monsters who sometimes take over the my precious students' bodies around this time of year.  So I came up with this activity to work on just those things.  I created two hands, one that had expected behaviors and one that had unexpected behaviors in various situations that may occur around the holidays.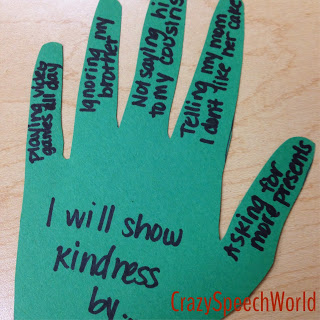 The first thing I did was go through the unexpected behaviors on each finger of the green hand.  We talked about each one, demonstrated it, had the kids make connections with their own examples, and then talked about how it wasn't showing kindness.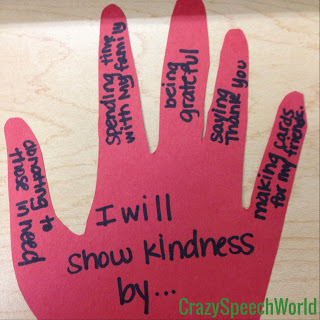 Then I shared the red hand.  We talked about each one in the same way as the green.  Then, I gave them paper to trace and cut out their own hand…and here is where they took off, thinking of more and more ways they could show kindness, how it makes other people feel, and why it that's important.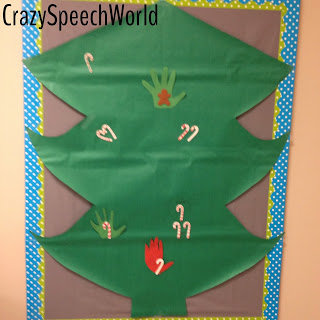 We are hanging their 'kind hands' on our speech tree (don't laugh at it's shape, I needed as much surface area as possible!).  I was pretty proud of the social thinking that went on in my room today and I am looking forward to seeing our tree all filled up by Friday.  If I make it 😉
How do you help students remember the reasons for the season?