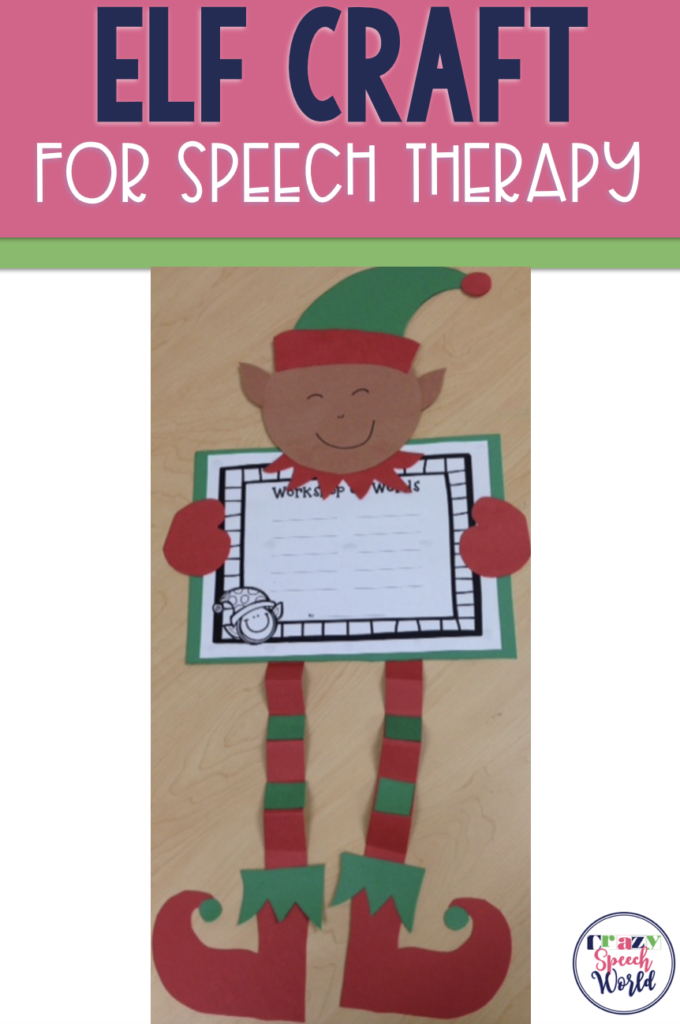 I'm back with another fun craftivity for December!  I really wish my computer would just get over the fact that I type craftivity.  It does not like that word at all and I am constantly staring at those red dots under it, but in my world, it is most definitely an actual word!  Anyways, I asked my Facebook followers what they would like to see, most of you requested an Elf, so here he is!  I think he turned out pretty darn cute 🙂
Here are the seven writing activities included, along with templates and instructions:
• "Workshop Words" Student Page (page 7) is great for targeting vocabulary or articulation.
• Describing Web Student Page (page 8) includes 7 circles for writing describing words about the elf.
• "If I were an elf…" Student Page (page 9) is perfect for your older students create their own story about themselves as an elf!
• Step By Step Pages (page 10 & 11) are for students to explain the process for wrapping a gift and decorating a tree.
• Blank Drawing Student Page (page 12) is for younger or lower level students to draw a picture about a story they have read or a picture to tell a story about their elf!
• Writing & Drawing Student Page (page 14) combines drawing and writing for your students' creative stories!
I hope you guys like it!  You can find this little guy in my TPT Store!