There is one word that brings SLPs together like no other, and may just be one of the most important parts of therapy:  CARRYOVER…. Generalization of strategies learned in therapy to other settings, indicating mastery.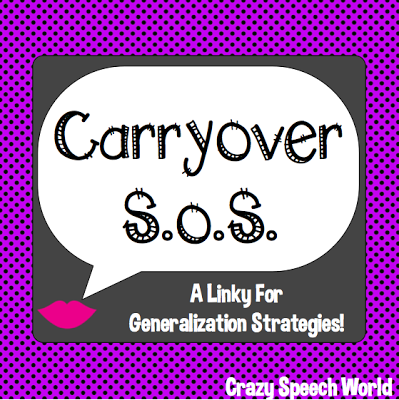 I am so excited to have this linky so that other bloggers can link up their ideas for carryover and we can all learn some new strategies!  Not a blogger?  That's ok, just leave a comment and tell us what works for you!  Ready for to hear what I do?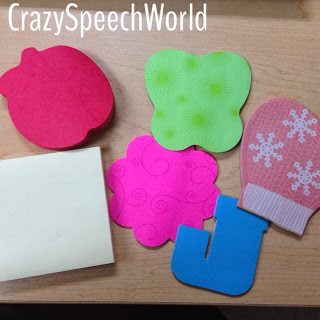 Sticky notes.  I love those things….can you tell?  They are great little reminding tools for lots of things…including good speech and language!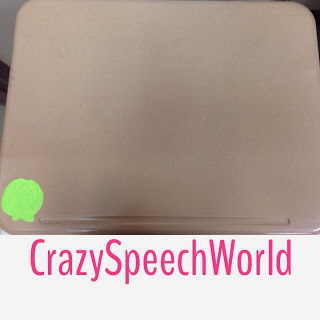 My awesome SLP partner, Stephanie, told me about this idea and it is pure genius.  Let your kids take a sticky note of their choosing and put it on their desk.  This is their reminder to use their strategies, be it articulation, fluency, social skills, etc., in the classroom.  You don't even have to write anything on it!  I tried it this week with one of my 4th grade students and it worked like a charm!  LOVE!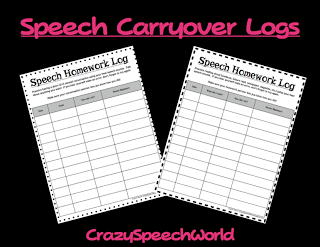 One thing I do for arctic/fluency kiddos is use these logs.  You can read how I use them and grab them for free HERE.  I have found that these not only work for home, but also for school!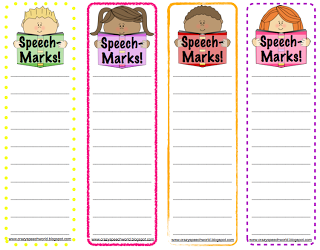 Speech-Marks are another thing I have created to get students thinking about their targets while reading.  I have used this with articulation, parts of speech, and vocabulary goals.  You can read my post about it HERE.  My kids love using these and are always so excited to show me theirs that are filled up!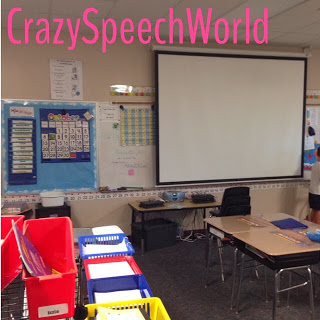 But, I honestly think that one of the best ways to get carryover is to get yourself in here.  Classroom.  Just my presence can up my students' games sometimes.  I love popping in and whispering, "Let me hear those good sounds." in their ear with a thumbs up.  Or warning them in their speech session that I am going to be in their class to hear how they are doing sometime that week.  They know what I want when I get their.  And they do it.  It's incredible.   If you can get your teachers on board with providing reminders too, it's fantastic.  I have used my rating scales to also help teachers see what I am looking for and how they can support those skills within the curriculum.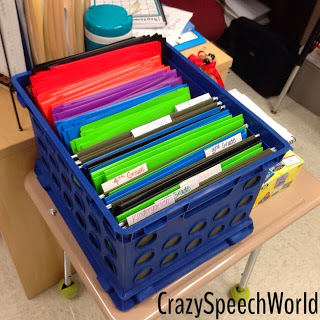 Parents are responsible too, so my kids each have a speech folder with practice activities to complete at home to encourage carryover!
Alright SLPs…how do you encourage carryover?!  Bloggers write a post, use the linky tool at the bottom,  and link back to this page!  Readers, leave us comments!  Ready, set, GO!