This post contains Amazon Affiliate links.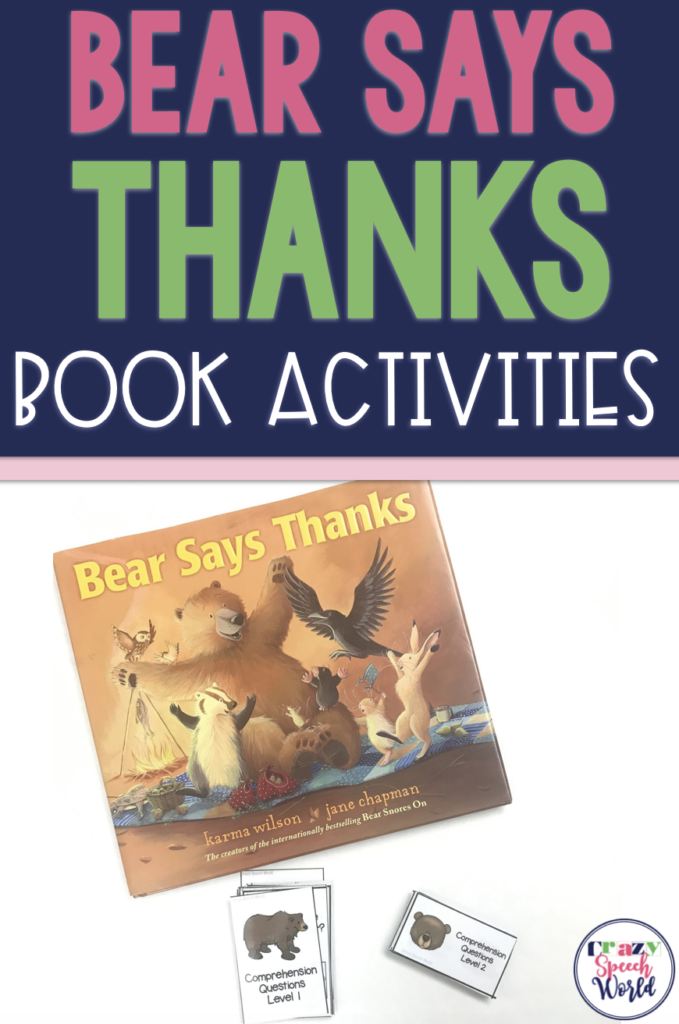 Bear Says Thanks is another in the awesome Bear collection by Karma Wilson and Jane Chapman…
You know I am a fan, so I had to create a packet for it 🙂  This one has actually been in the store for a while and many of you have already snagged it!  Here is what is included: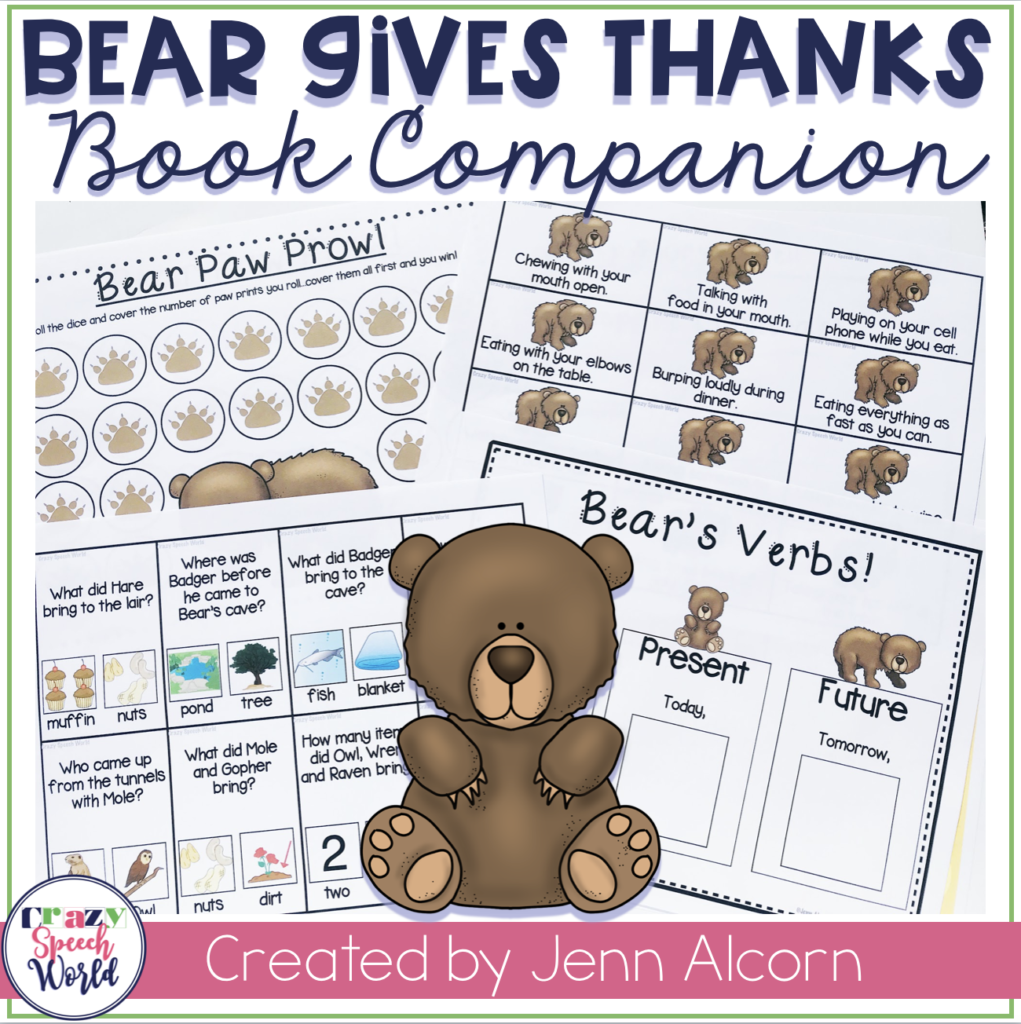 -Character cards
-Rhyming Paw Cards
-Blank Paw Cards
-Level 1 Comprehension Questions with 2 answer choices
-Level 2 Comprehension Questions
-Blank Cards to add your own questions
-Picture Sequencing Cards
-Vocabulary in Context Cards
-Antonym Cards
-Verbs Sorting Mat
-Regular Verbs
-Irregular Verbs
-Manners Sorting Page
-Manner Scenario Cards
-Open Ended Roll & Cover
-Black & White Roll and Cover
-Open Ended Game Board
-Writing/Drawing Prompt Student Page
-Venn Diagram
With all of these activities, you will easily be able to plan 1-2 weeks of therapy centered around this book!  I plan to use it for most of November.  Usually, I like to start with reading the book, discussing vocabulary, then moving into comprehension and extension activities, depending on what my students' goals are.
You can find it in my TPT Store.