If you haven't been subjected to the craziness that is the fox song…you must…I'll wait…
Yes, it is completely ridiculous.  Nevertheless, this video is all the rage right now.  So I decide to take advantage of that to address a pretty popular language goal…describing 🙂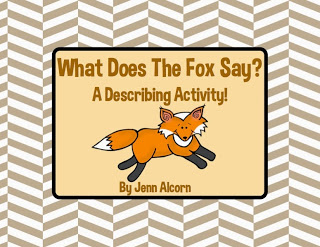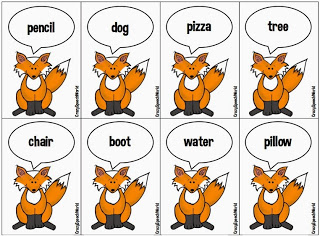 This download includes 24 fox cards with various objects.  You can use it to target describing or asking/answering questions.


I also included this student worksheet!

I hope you and your students have fun with this activity!  

You can snag this freebie here in my TPT Store…and don't forget to let me know what you think or how you are using it 🙂

If you want more, CC over at Super Power Speech has another Fox freebie, check it out HERE!

Ring-ding-ding-ding-dingering!