Here's a tidbit about me…I love lists.  Like a lot. I think maybe it is a quality many SLPs have.  List making. Does it calm the anxiety?  Or make you feel accomplished?  Or give you unimaginable satisfaction to cross each thing off?  All of the above?  Confession…I will write things down, just to cross them off.  Sigh.  ANYWAYS…lists bring me to my new app review…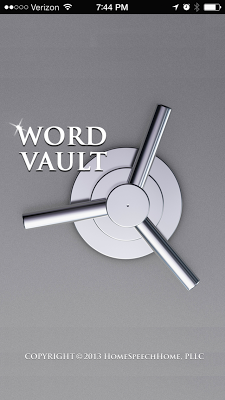 I'm so lucky because Luke over at Home Speech Home made this awesome app full of lists.  Nothing but lists and lists of speech stuff.  A.K.A SLP List Heaven.  Yes, it might be the best app ever.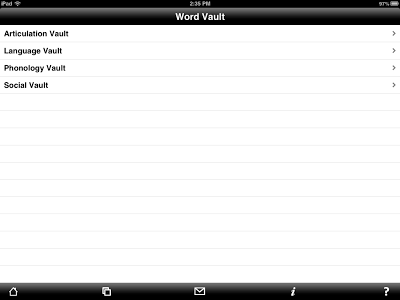 When you open the app, you have four main choices…Articulation, Language, Phonology, and Social Vaults.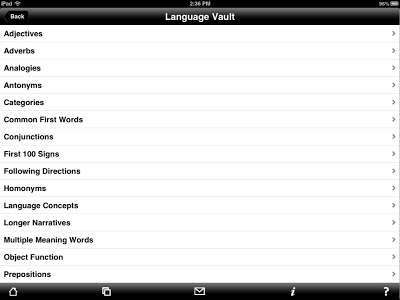 The Language Vault covers TONS of different language skills.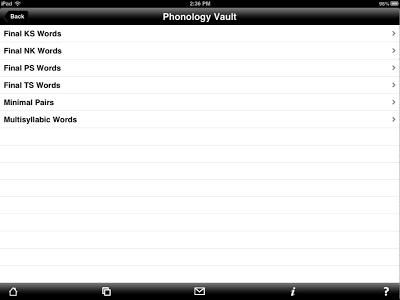 The Phonology Vault is one of my favorites!  The Minimal Pairs has 425 lists alone!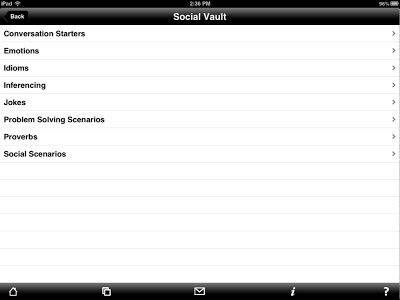 The Social Vault has 8 main lists with various targets for pragmatic language skills.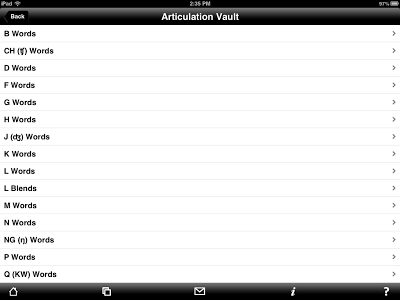 The Articulation Vault has 87 articulation word lists, which you can sort by sound, syllable, and position.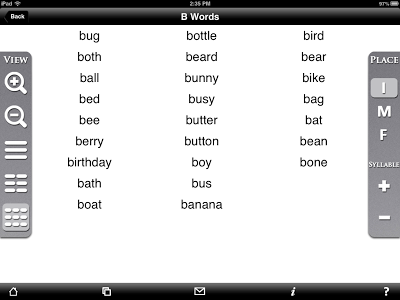 When you choose your sound, up pops the list of words!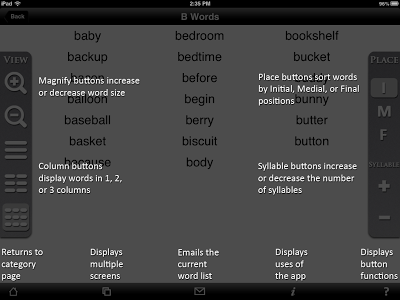 There are various settings that are present on the page when you are accessing ANY list and you can always access this view by pressing the question mark in the bottom right corner so you know what each button does.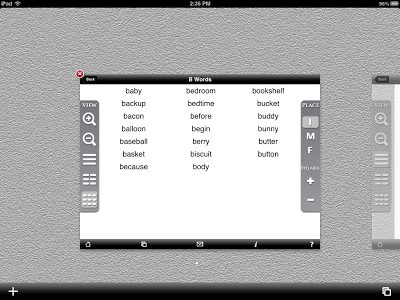 One of my favorite parts of this app is that I can have multiple pages at one time…this is a MUST in the  school setting, where you usually have more than one student in a group and they are all working on different goals.  I can pull up 4 different lists (or more) and just swipe through them when I need to change the target to match my student's goals.  AWESOME.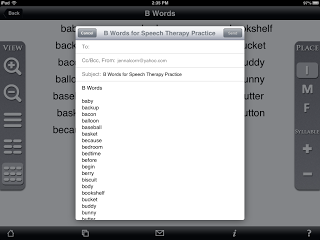 OH, and you can email the list.  Type in an email address and off it goes.  This is awesome for homework!
So far, I have used this app for drill, hallway practice, progress monitoring, and emailing homework to a couple of parents.  
What I LOVE…
TONS of stimuli, all in one place
Various views available
Multiscreen option
Sorting options for syllable and position in articulation and phonological lists
Ability to email the lists
Works on iPad, iPhone, and iPod
What I'd like to see…
Custom lists…I'd love to be able to add/delete words to create individualized lists for my students who need them.
Overall, I love it.  This app has seriously become a must have for me.  I use it daily….which I can't really say for anything else on my iPad.  I definitely recommend it!  You can find it in the iTunes Store, currently for $9.99….
BUT Luke is giving me THREE copies to giveaway!  YAY!  Enter via the Rafflecopter and good luck!