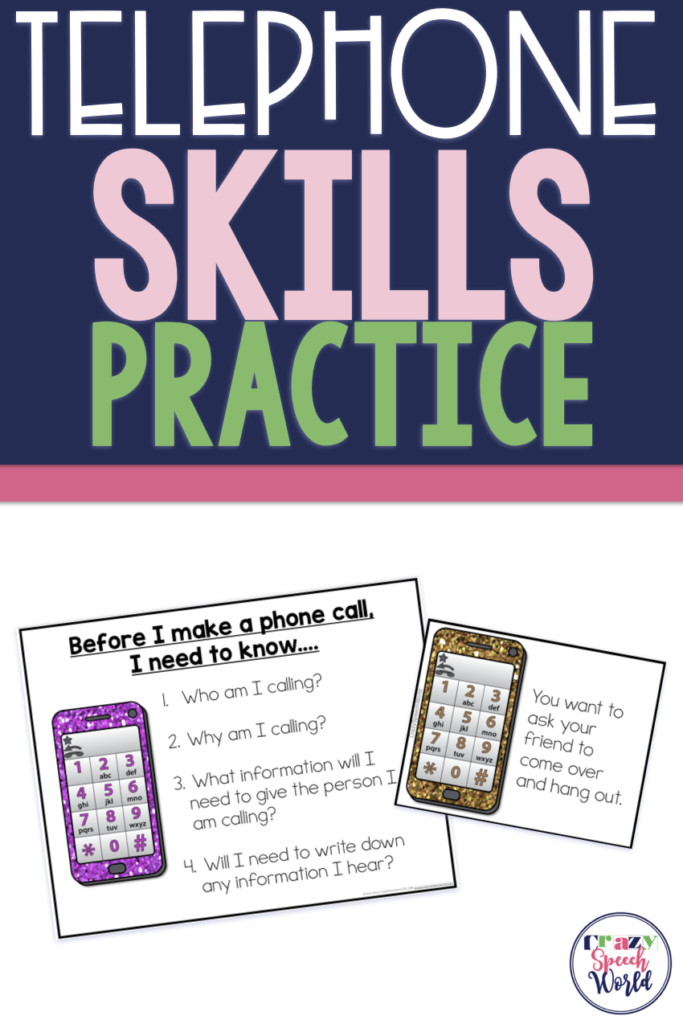 This blog contains Amazon Affiliate links for your convenience.
It's story time.  A funny story.  You'll like it…
But first, some background knowledge.  I have these Super Duper Whisper Phones in my room, which are in a basket on my shelf, available to my kids at all times.  Typically, when they finish an activity early, they grab these and practice their words or read a book aloud (oh hey, reading fluency!).  They are really great, if you don't have something similar to them, I recommend them!  You can also make them with PVC pipes, which works just as good.  BUT, I like these cause they look like phones.

So this week, one of my favorites was being a comedian and using the phone to make a pretend phone call to Cookie Monster…see, he wanted some cookies with his lunch.  And who can blame him, really?  When I started to tell him that was so silly, he said, "Ms. Alcorn, using the phone is important.  I have to be able to make phone calls and use good sounds too!  If I called him Tootie Monstah, I don't think he would like it!!"  And I thought…kid, you are totally right.  A little sassy, but definitely right….and then the wheels started turning.
Using the phone IS important.  Although these days, all the kids could probably use some practice since it seems like all they do is text.  So I had the idea to create some situational task cards which would require some practice making phone calls.  And then I found these cell phones from Glitter Meets Glue and it was all over.  I love glitter.
There are 20 different cards with various prompts.  These are going to be more for your middle and high school students, but some may be appropriate for upper elementary.  What I love about this activity is that I can target just about any skills with it…pragmatic language, voice, articulation, fluency, or functional communication.  For kids who are working on functional skills, you could even have them practice the dialing part. I also included 8 blank cards for you to customize for your students.
I included a visual cue card for those working on pragmatic language or functional communication, and a Notes page which you can use in many different ways!  Practice writing down the important information, use it for reminders of various strategies, etc.  It is black and white, so you can print a lot of these without it being hard on your ink levels.
This page is to practice the conversation on paper.  You can use these with one student or have two (or more) students practice a conversation.  You can print out as many as you need to keep the conversation going!
You can find Phone A Friend in my TPT Store!
I am so excited about this one!  I feel like it is SO versatile and is going to be a great addition to my toolbox for my older students!  I hope you like it too!
What do you think?