Last year for outer space week, we made speech rockets.  And that was awesome.  But this year I decided our sounds needed a home.  A space home.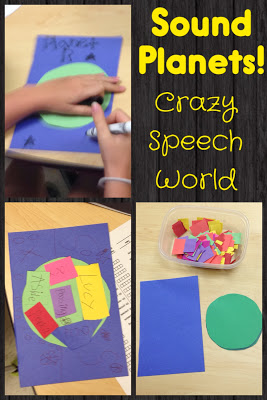 Sound Planets!  There were Planet R and S and SH and K…you know the drill.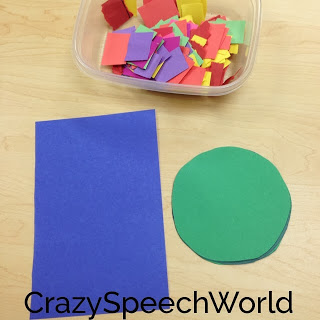 First, I cut some circles…the size of the bottom of a bucket…cause that's what I had handy to trace.  You could definitely go bigger!  Since my circles were on the smaller side, I cut 8×12 blue construction paper in half, this would be their space.  So…I have a tub that I keep full of squares handy.  I recognize this is not normal.  You could also rip the paper into shreds or do circles.  I told my littles that these were all the rocks from their planet that needed to be glued back together!  Insert cute giggles here.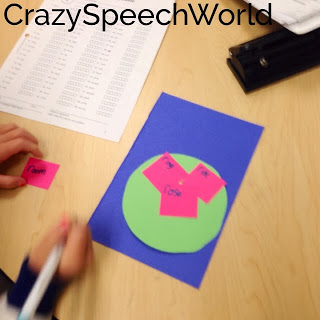 While I was drilling, the kids wrote their speech words on the squares, then put them on their planet.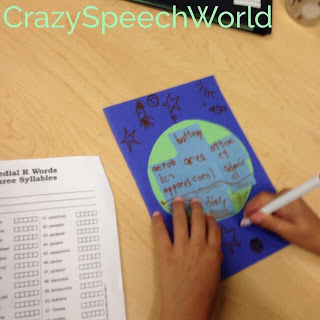 Once they finished fitting their words on, they were decorating!  Some of them got very creative, with astronauts, meteors, and aliens 🙂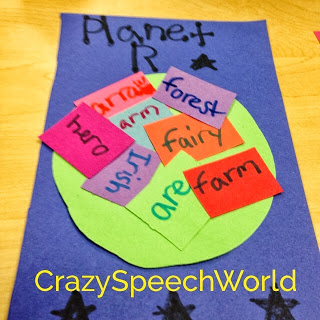 We had fun creating our sound planets!