This post contains Amazon Affiliate links for your convenience.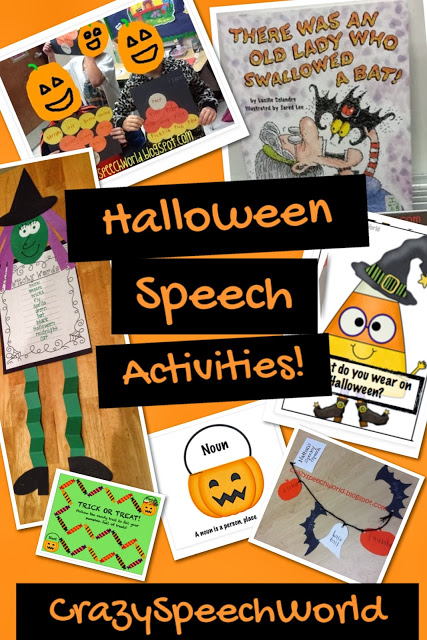 It is spooky speech time!  I wanted to share the things that I will be doing in my room with a round up post of activities I did last year and what's planned for this year in advance, instead of after it's all over…in case you need some ideas!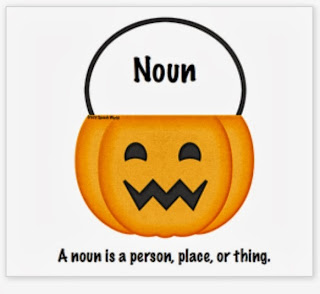 Last year I made Halloween Language Activities, which features three activities to target parts of speech, sentences, synonyms, and antonyms…all with candy!  I plan on using the grammar portion to have students sort words and to pick from the buckets to make fun Halloween sentences!  I like playing memory with the antonyms, that's always a popular choice in my speech room.  With the synonym cards, which feature my favorite candy, we can work on shades of meaning and matching up all the words that synonyms.  I also like challenging my older students to think of even more synonyms for those words!  You can find this packet in my TPT Store!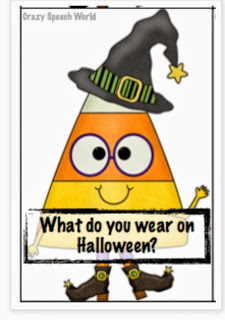 I always have kids working on WH questions or sentences, so this is a fun game that you can use to target both of those goals…and once again, it features my very favorite candy of this season!  These cute candy corn have been really popular in my store since last year, so I hope you guys are loving them too!  If you haven't gotten them, they are in my TPT Store!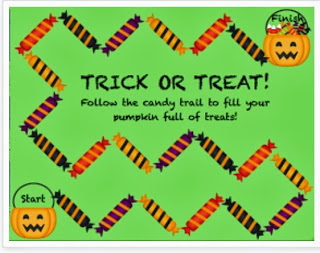 I like pairing both of the above activities with this cute game board!  You can grab this HERE, it's a freebie!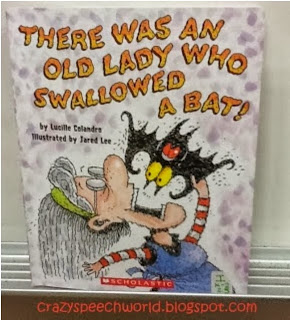 I will definitely be using There Was An Old Lady Who Swallowed A Bat! with the matching packet I made last month!  The kids love her and so do I!  I know with these books I can hit so many goals, it is a win/win.  You can find the download HERE.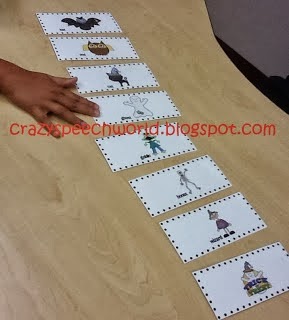 I also did a post last year with some freebie ideas about this book that you can check out HERE.
Another book I love for Halloween is The Hallo-wiener by Dave Pilkey!  This story is wonderful and features an adorable dachshund…which is what kind of dog I have!  It is a great story about friendship and if you don't have it on your shelf, I definitely recommend it!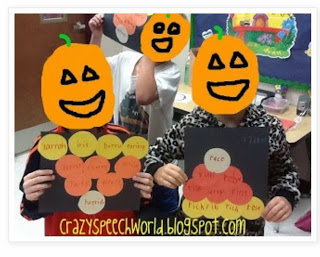 In years past I have done a few different crafts, but of course, the candy corn speech may just be my fave!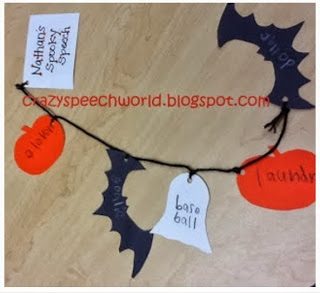 And the Spooky Speech mobile!  You can read about both of these HERE.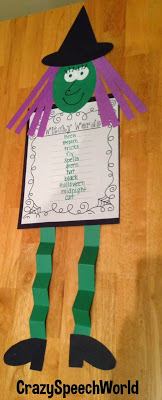 This year I am trying something a little bit different!  I made a craftivity packet for my kids to create these fun witches!  Along with the templates for the witch, it includes a word page for artic, plus describing and writing pages for my language kids.  I can't wait to make these!!!  You can find the packet to make these in my TPT store!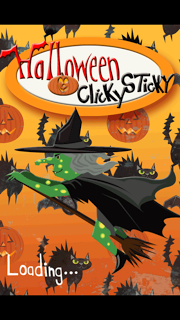 I also grabbed the Halloween version of ClickySticky.  I love these apps for working on basic concepts and following directions!  You can find this one in the iTunes Store for .99
I am so excited with all of these activities!!!  I hope you are following me on Instagram to see some of them in action 🙂
What other activities do you have planned for your students this month???