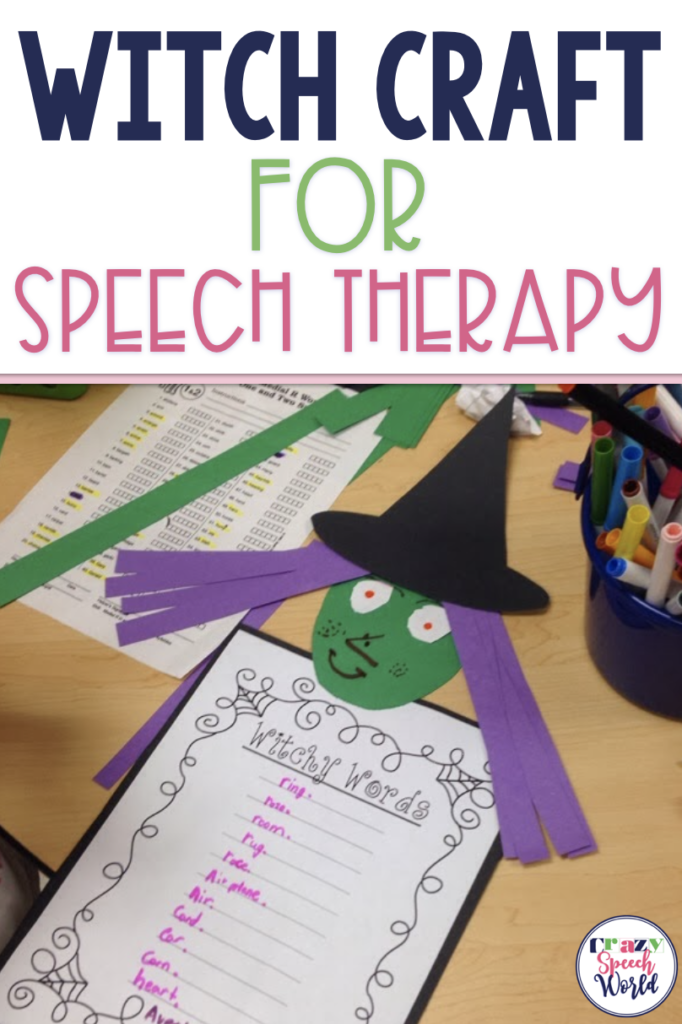 So yesterday I shared all of my Halloween therapy ideas for the upcoming weeks and I gave a sneak peek of my latest download, the Witch!
This packet is different than anything I have done before, cause it pairs my favorite thing to do in therapy…craftivities…with some other ideas to make it more versatile for a wider variety of students and goals.  Included in the download are the templates to make your very own witch, as well as four different student pages.
Witchy Words, is great for articulation groups OR you can use for targeting seasonal/thematic vocabulary!
My Spell page with my kids working on sequencing in mind.  I will have them come up with ingredients for their own potion and then list the steps to create it.  Again, you can incorporate vocabulary here!
Witchy Story will be for my kids who are working on narrative structure and writing skills.
Describing page that can easily be paired with the EET to work on describing witches!
I was able to snap a few pics today when my second grader artic group was working on it!  They loved it!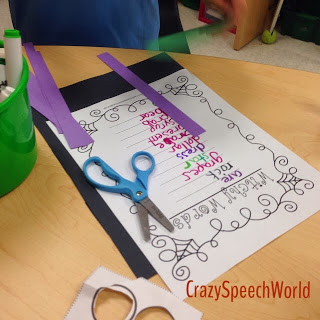 First I had them list their words….this is always the priority!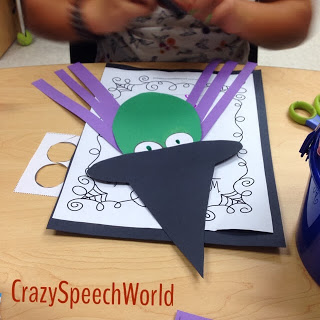 Then they could start working on putting together their witch.  I was drilling the whole time, round robin style, and they were so busy, I didn't hear much of anything out of them.  That's when I know they really like something….when they get real quiet, cause they are SO busy 🙂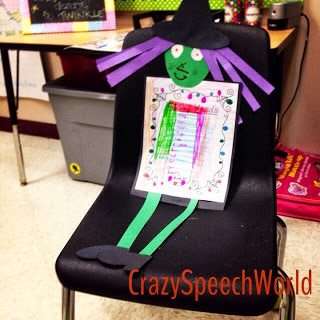 Here is one finished product!  Not all of them finished, but they will get a chance to during their next session.  The ones who did, took her home for homework!  They were so excited to show their teachers, classmates, and parents.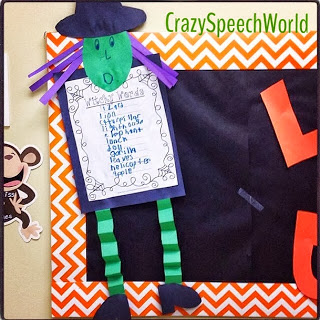 Sara, one of my awesome readers, already shared this pic of her student's witch on Instagram!  Love it!
I hope you guys like this activity!  You can find it in my TPT Store!
P.S.  Many of you have already downloaded, so don't forget to share the pics on Instagram and tag me so I can see 🙂  Happy Witching!