Once my kids get past the word/phrase/sentence level of therapy, I want them thinking more about using their speech when reading and talking.  Duh, right?  But how do I accomplish this?  I can send home stories and conversation assignments, but let's be honest…most parents would prefer something that would fit into what they are already doing.  With that in mind, I created these logs for my students who are at those levels in therapy.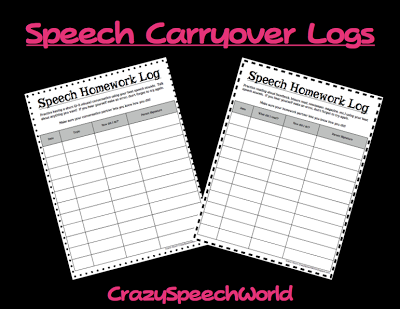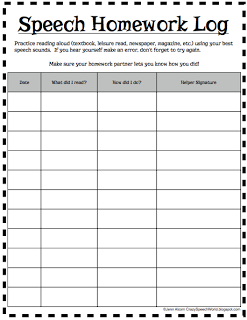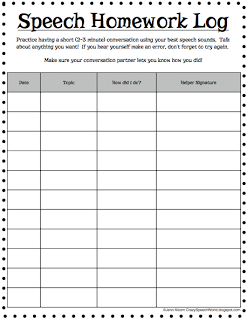 Each page has columns for students to record the date, book read or topic, feedback, and helper signature. My students keep these in their speech folders and they get a sticker for their homework chart each time they fill out a line.  I encourage them to do it in the classroom and have their teacher sign off, or at home with their family.  My kids love using these to keep track of when they practice and I love knowing that they are working on their sounds….all while doing activities that are happening within their daily routine!
You can grab the logs HERE.

Let me know what you think!  How do you monitor your students' practice at this level?