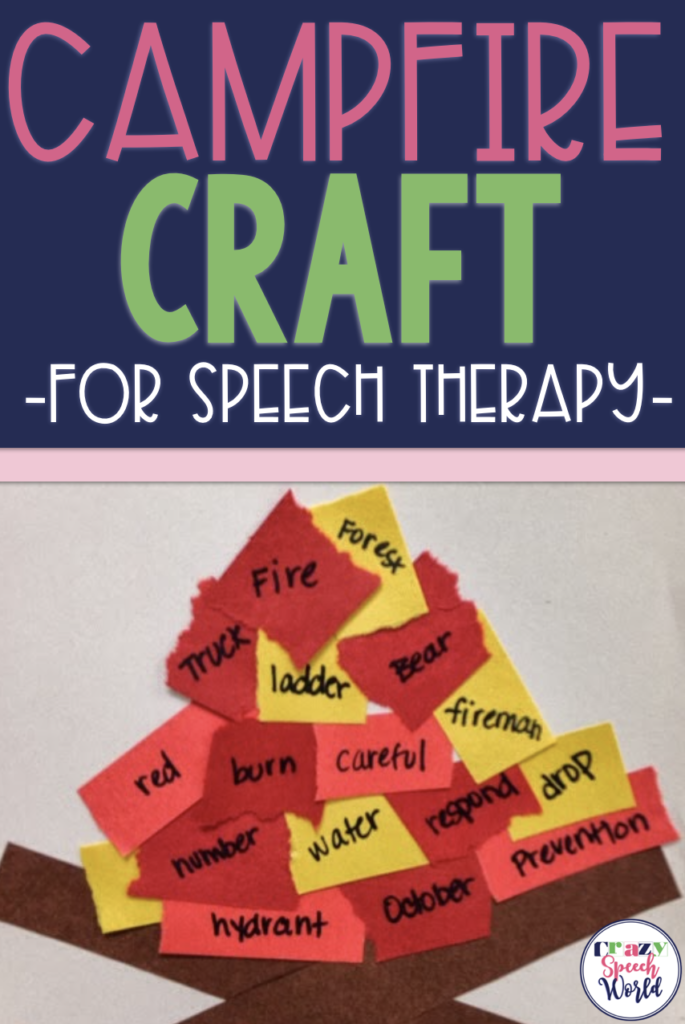 This craft is SUCH a fun and easy one to do, which is my favorite!  A campfire can work for so many themes…Fire Safety Week, Camping, Summer, etc.  Here's how we made it happen: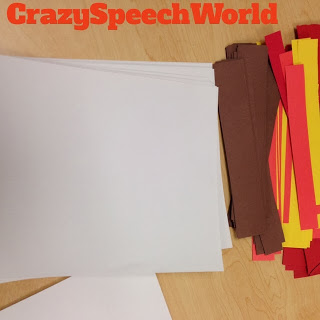 I used a sheet of white construction paper as the background and then gathered strips of brown, red, orange, and yellow paper.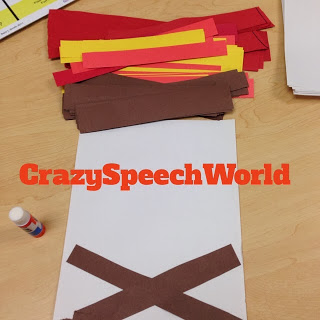 First step was to use two brown strips of paper to make 'logs'.  Those got glued at the bottom.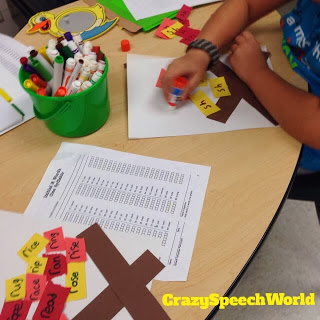 Then I gave the kids strips of red, yellow, and orange.  To make life a little easier, we tore the paper instead of cut with scissors.  Everyone likes ripping paper.  Admit it.  Then they wrote their speech words on the pieces and glued them to the logs.
This was a new one for me and I really liked it!  Especially since I think it can be adapted for a few different themes!  What do you think?