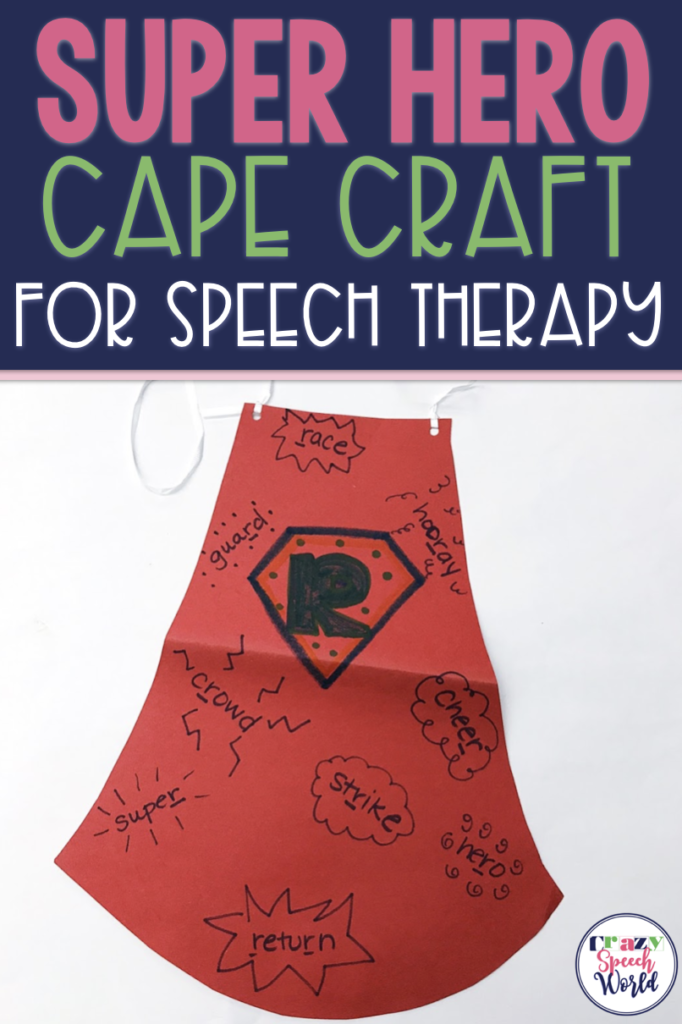 How excited am I to bring you the first craftivity of the year???  OH MY GOSH.  So excited.  I have been waiting to do this all week and finally have the downtime to share it with you.  I mean, I seriously have been running around like a crazy person all week.  Reaaaaallllly looking forward to tomorrow and this weekend.  I am co-hosting my BFF's baby shower, so I get to see many of my favorite people (and fellow SLPs) this weekend…YAY!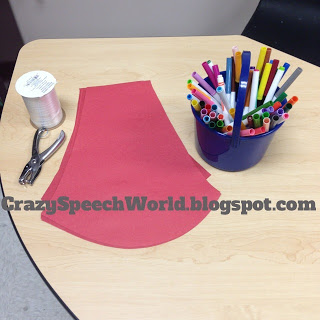 So, it's superhero week.  That calls for capes.  There is just no other choice.  So I cut some patterns out on construction paper and gathered some white ribbon (the cheap stuff), a whole punch, and markers.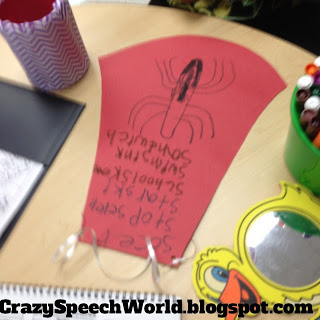 What did we do?  We wrote speech words people!  At least 10.  Then, it is allowable to decorate while Ms. Alcorn is drilling with other kids in the group.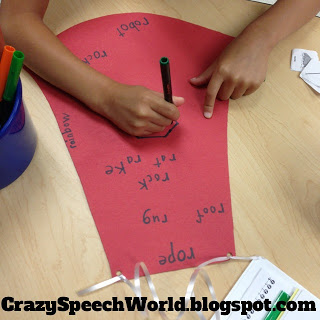 For language groups, we targeted onomatopoeias in one and, in another, we found nouns or verbs (depending on goals) in our story to write down.  You can pretty much target anything you want, because it's going on a CAPE.  Capes are cool.  Then, I punched two holes in the top, tied the ribbon, and…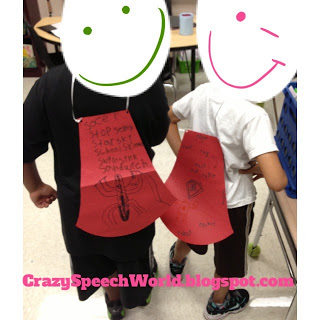 WE WERE SPEECH SUPERHEROES!!!!!  They loved them.  Loved.  Pink fuzzy heart.
I'm so glad I have these sweet faces back in my life.  I have missed hanging out and being creative and playing with them…all while making them the best communicators they can be.  .  I love my job.
Thoughts?  Comments?  I'd love to hear what you think!