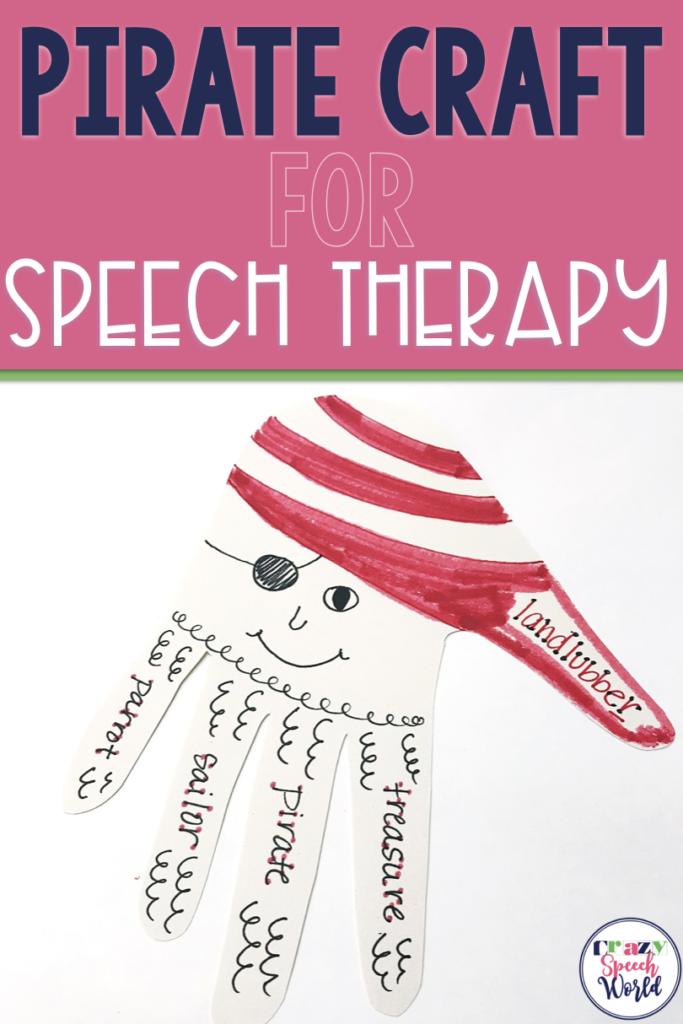 I did it again.  I extended what was supposed to be a one week theme into two.  Pirates are just sooooooo fun.  Staring my year with superheroes and pirates was the best.  idea.  ever.  So another week of pirates means I needed another craft.  I did some Pinterest searching and found a super cute idea for something I love… handprints!  These handprint pirates are super duper cute and SO easy!  The thumb is meant to be the tie on the head scarf and the four fingers part of the beard.
All you need is white construction paper, scissors, pencils, and crayons.  The first thing I had my kids do was trace their hand and then write their target words on each finger, front and back.  That gives them ten words to practice for homework…each one 5 times….50 words…checkmate.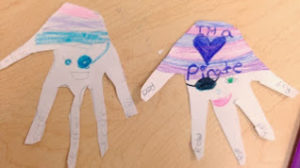 Once their words were on, I let them cut it out and decorate it.  These are some of the very girly pirates that were brought to life, obviously these didn't have beards, but the girls decided it was all their jewelry hanging down…I love their creativity!  The kids had a blast and we got in lots of practice.
What do you think???
P.S.  Make sure you check back later this week for a roundup of allllllll my pirate activities for the past two weeks!!