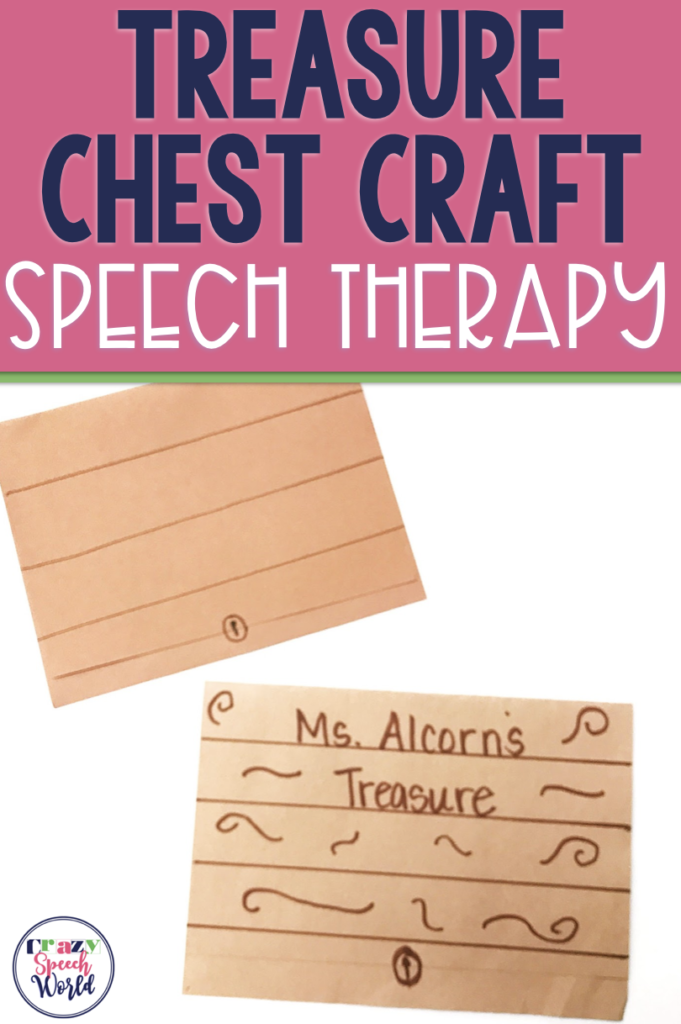 Do you know what tomorrow is?!?!?!  It's my brother's birthday.  Lol, but also it's…TALK LIKE A PIRATE DAY!
Yippee!  I have been doing pirate themed activities all week and was able to snap some pictures of our craft this week to share with you guys!   Treasure chests!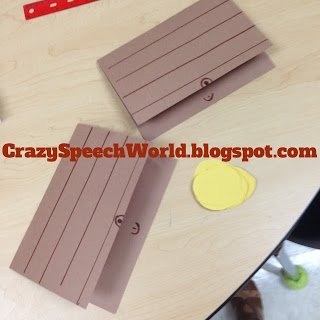 I got sheets of brown construction paper (I used 9×12) and folded them over almost halfway….  I left a little edge underneath.  Then I cut some yellow circles.  I drew some quick lines across the front and added a 'lock'.  Later, we added brads instead.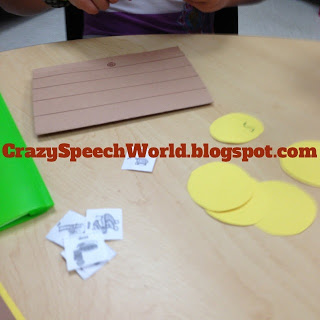 Artic kiddos added their words…the littles glued their pics and the bigger ones wrote them.  Some of my language kids did vocabulary and some did verbs…I have so many kids with verb goals!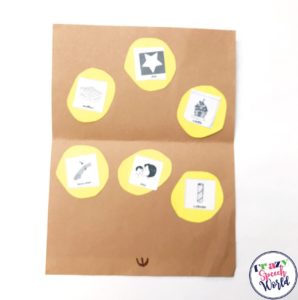 Then they glued the circles to the inside of their treasure chest!  Look at all that speechie gold!
Then I let them decorate the front and we added the brad to shut it.  They turned out super cute!  The kids were excited to show their friends and teacher their treasure chests!  Hello extra practice!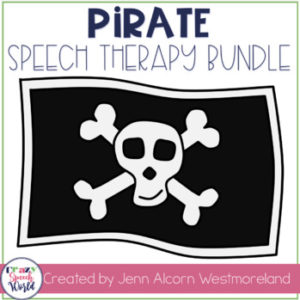 If you are looking for other pirate activities for this week, make sure you check out my Language, Articulation, and Book Companions…all together here in in my TPT Store Bundle! 🙂  These are everything I need to get through an entire week of therapy…or maybe two!
What fun pirate activities are you using this week?