I am having some worries about this year…perhaps normal beginning of the year anxiety?  Eh.  Maybe I just don't want to have to get up at 5:30 again.  Either way, I was looking for some inspiration and found the most amazingly happy frames at Hobby Lobby (which, seriously, is like ahhhhmazing) which were covered in another thing I love:  glitter.  Then I had one of those lightbulb moments and …TADA!!!!!!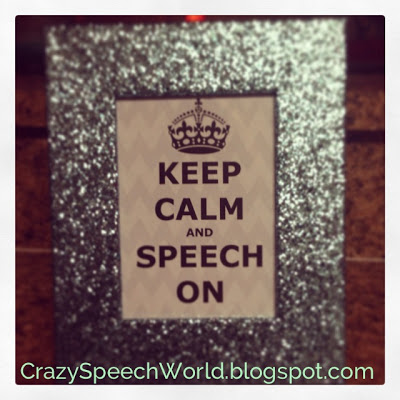 Can we talk about how happy this whole thing makes me?  I am putting it on my desk as sort of a visual WOOSAH (we all know the WOOSAH, right?).   Sometimes, when our jobs get the best of us, all we need is a simple reminder:  Keep Calm and Speech On.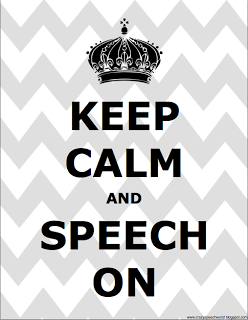 Want a copy?  You can download it HERE.  I included a version you can use in a 5×7 or 8×10 frame 🙂  I used a light chevron background, just in case you weren't sure about my dedication to the pattern!
Don't forget to leave me a comment if you grab it!  And if you follow me on Instagram, make sure you take a pic of it in your speech room and tag #crazyspeechworld so I can check it out!
What helps you keep calm on your rough days?