This post contains Amazon Affiliate links.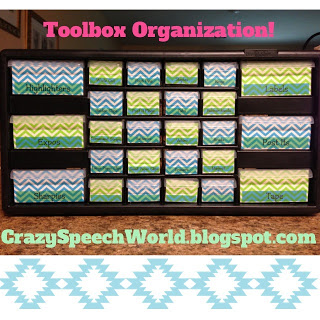 So alllllllll over Pinterest and Instagram are pictures of teacher toolboxes.  And I was jealous.  I thought… I need a teacher SLP toolbox.  I have lots (or maybe millions) of office supplies that need cute storage.  So I decided to tackle the project and ordered this:
Then, as fate would have it, I picked up some bright chevron card stock at Michael's that just happened to be half off.  Woot.  It was perfect for this project.  I could hardly wait to get my organizer and put it all together!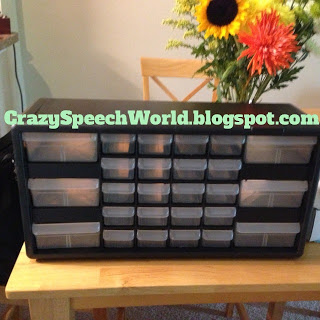 The box showed up on my doorstep the next day, cause I'm an Amazon Prime member.  I'm an Amazon Prime member because I lack patience.  It's something I need to work on…But two day shipping is awesome. You can Join Amazon Prime HERE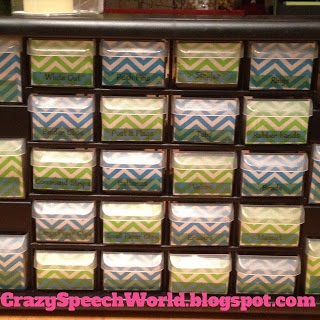 Next, I just created the labels and printed them on my chevron paper.  I went with green and blue because those are going to be my room colors this year.  I attached the labels with double sided tape, which worked perfectly.  Oh and I laminated them.  Just because.  
I love the way it turned out and I can't wait to put all of my STUFF inside!  What do you think????