This Old Lady book is the newest to my collection and I am so excited to have it!  I promised many of you that this would be ready before school started and I have gotten it done just for that.  And did you see my post of my lack of motivation?  This required some serious focus power….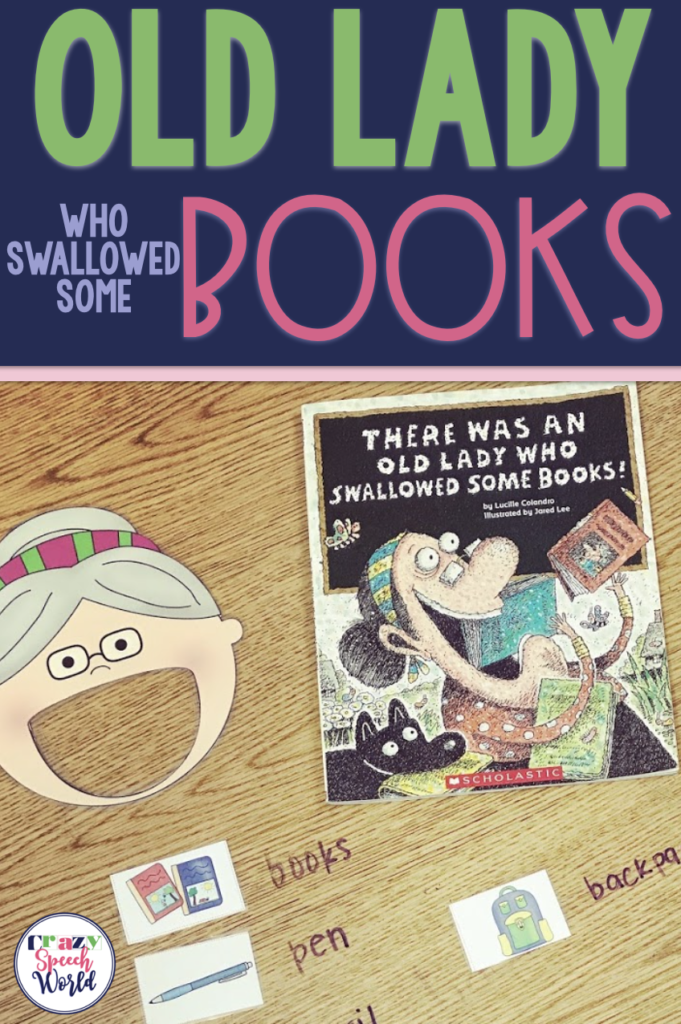 Anyways…back to the topic at hand…Old Lady and her books…
So this time, my favorite Old Lady is swallowing books…just in time for Back To School!  What?  You don't have this one?  Well you should grab it, I can't think of a better way to start off the new year…here is an Amazon Affiliate link so you can check it out: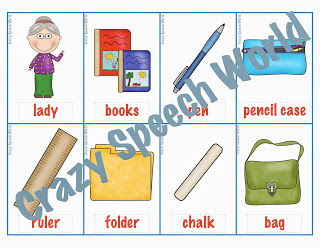 Eight vocabulary word cards are included.  These can be used for retell, describing, word meaning, etc.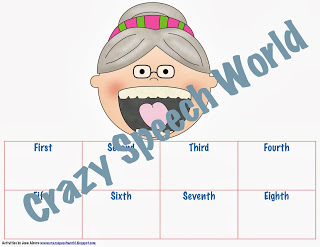 A sequencing mat with ordinal numbers, which you can use one for each student or one for the group. Students can cut and glue words/pictures for correct sequencing or they can also draw the correct answer.  You could also laminate and use velcro to match picture/word cards.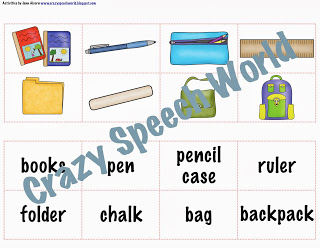 There are 8 picture cards and 8 word cards to use with placemat, or can also be used for matching.  Cut cards you will use (either picture or words) and students will glue to placemat in correct order.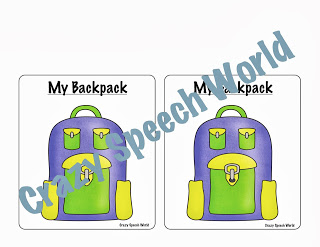 Next up is "What's In My Backpack?", a game to target attributes.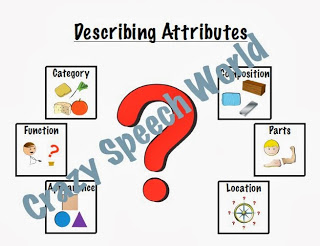 I included this cue card to help students with describing different school supplies…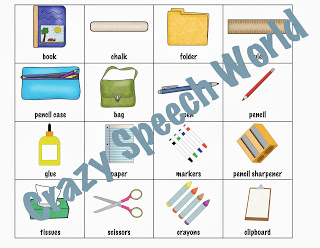 There are 16 different school supply cards.  To play, give each student a "My Backpack" card and place all object cards in a pile, face down.  Students will take turns pulling cards and describing it so that others can guess the object.  Whoever guesses the object first, gets to keep the object on their backpack card.  Whoever collects the most school supplies, wins!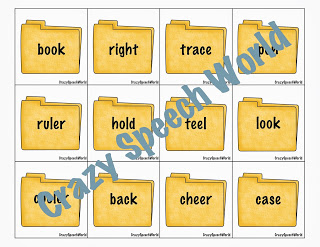 Multiple meanings are another skill targeting with 16 different words used in the story.  To Play, you will place all multiple meaning cards in a pile and have students choose one.  Discuss meaning in the story and other meanings for the word.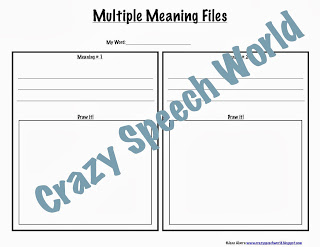 Have each student complete the graphic organizer to demonstrate knowledge of word meanings.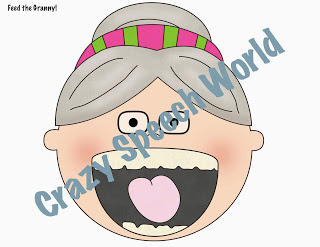 Feed the Granny! For this one, you will cut out granny's mouth and glue her face to a tissue box (or another box with an opening) or bag and have students 'feed' her as they complete a task (sequencing, vocabulary cards, etc).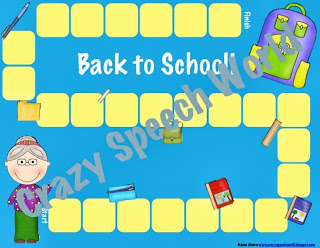 This game board can also be used with any of the included cards or your own activity…just add dice and game pieces!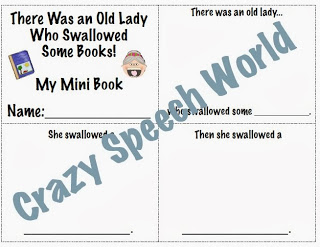 My most favorite activity ever…the mini book!  Students can fill in the blanks and draw pictures to create their own book about the story, which is awesome for targeting vocabulary, sequencing, and retell.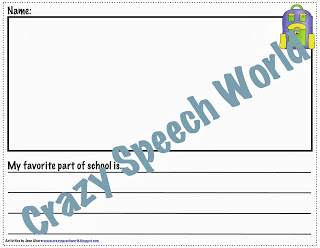 And a writing prompt for students to share what their favorite part of school is!
All of these activities align nicely with Common Core from Kindergarten up to 3rd grade…but I have even found that some of my older groups still love these stories 🙂
I hope you find this one useful to add to your collection!  You can find it in my TPT store!
I'm done with focusing for a little bit…beach time?  Yes please 😀