Dear Motivation,
You left me on June 5, as soon as I packed up my car and drove out of the school parking lot.  I'm not sure where you are, but I need some help…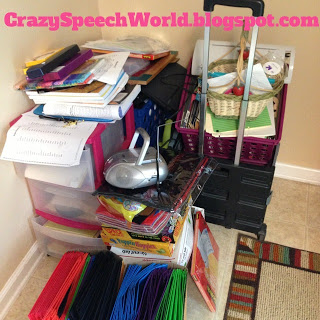 I threw all of my stuff in this small corner and it's an eyesore.  It is a mess and I need to get organized!  Every time I walk by, I just shake my head and think "I need to tackle that."…but I just keep walking by.  Can you see all the randomness???  From Playdoh to a picture frame…complete and total disaster!  Oh, and by the way, I have NO problem adding to the pile…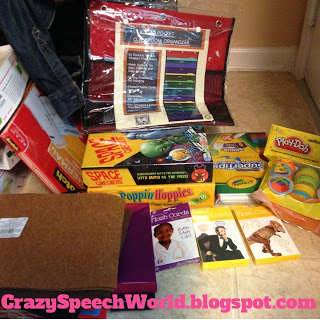 I love shopping AND deals, so when I find anything that I think I could twist into a therapy material, I will do it.  And with a smile on my face.  So then my pile gets bigger!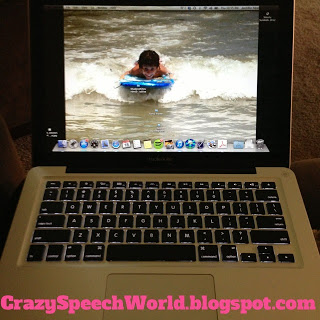 Also, Motivation, there is this bad boy…who is shiny and brand new…and I avoid it.  There are tons of unfinished documents and ideas waiting here.  Why do I stay away?  Take one guess…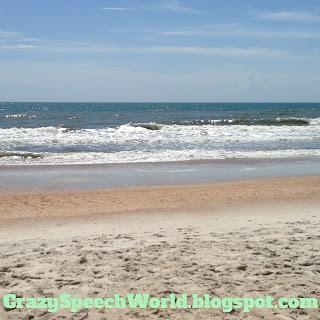 Cause I'm hanging out here.  Isn't it gorgeous?  It's my favorite place.  So I spend days on the beach or at the pool, and nights on the couch watching horrible, rot my brain T.V. shows, like Big Brother…it's like a car accident, I can't look away!
So, Mr. Motivation, wherever you are….I need you back.  At least by August.  So I can finish my very, very long to-do list 🙂
XoXo,