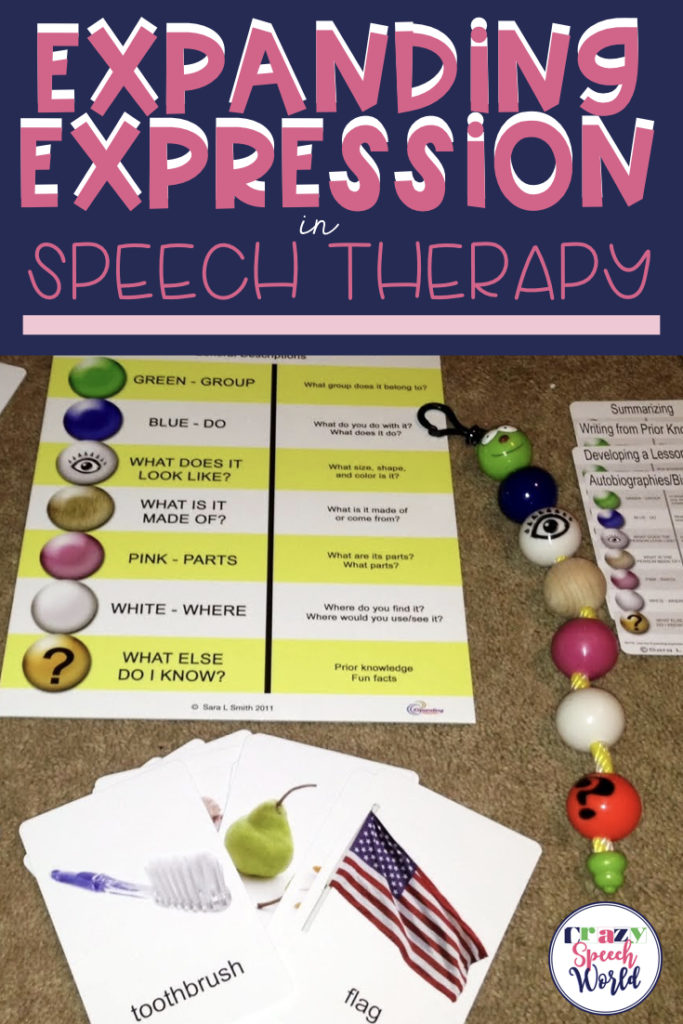 For the past year, I kept hearing about this fabulous therapy tool that folks kept referring to as the EET. What in the world?   I did some research and found out that the EET, or Expanding Expression Tool, is a tool to use as a multi-sensory approach to language therapy, specifically targeting oral and written language.  It has been on my wish list for quite some time…but not anymore!  I bit the bullet and bought this with my very own money (budget schmudget).  Check it…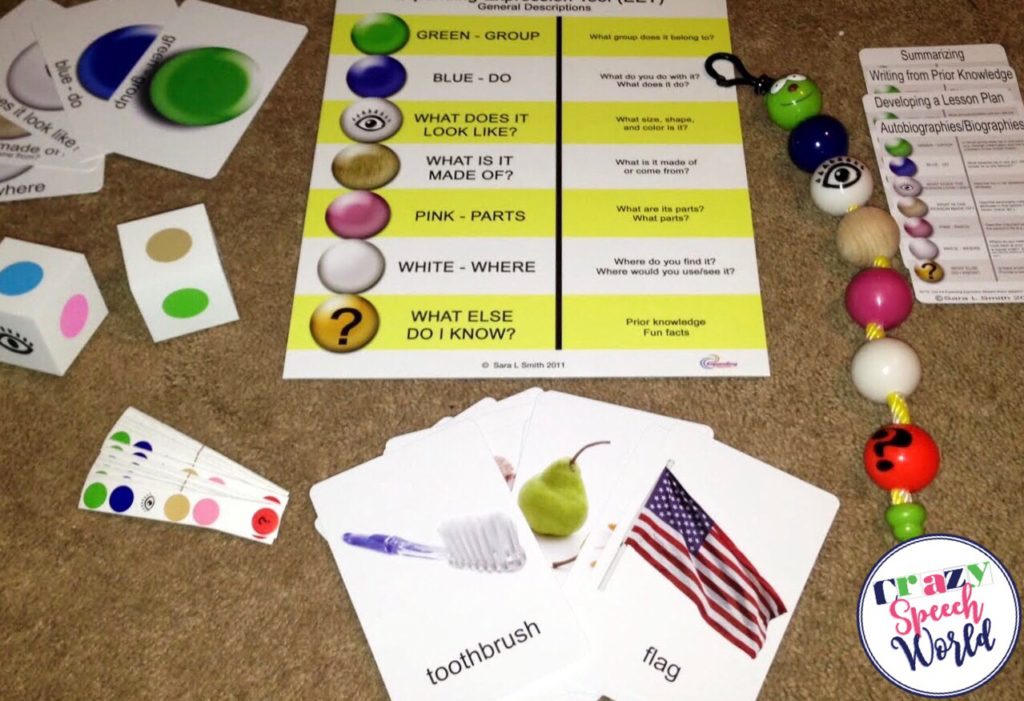 The EET was created by Sara Smith who is an ASHA certified SLP.  She created this based on her work with her own students.  First of all…yay for SLPs creating materials they KNOW work!  Second…it just makes sense!  You know most of our kids do so much better with hands on and visual activities.
Included in the kit are an instruction manual, one EET strand, classroom poster, student stickers with icons, foam dice with icons, and card deck with teacher icons, prompt cards, and picture cards.
The manual is fabulous and includes tons of ways to implement this learning program, examples, and reproducibles.  You can check out more and ordering information on the website HERE.
Can you tell that I can't wait to start using this in the fall????   I know I will be posting many ideas when I start implementing with my students.  But until then, many of my blogger friends have used the EET in posts, with tons of great freebies & DIY ideas….
Jenna over at Speech Room News has used the EET for several posts:
Consonantly Speaking did an awesome ABC's for SLPs series, and she included the EET as one of her favorites, read about her ideas HERE.
Miss Speechie has a general post about using with games she already has and classroom ideas!
And last freebie idea is from Nicole at Speech Peeps who incorporated the EET in a craftivity (my fave!) with a freebie!  Check it out HERE.
Do you have this therapy tool?  What other ideas have you used or seen for the EET?