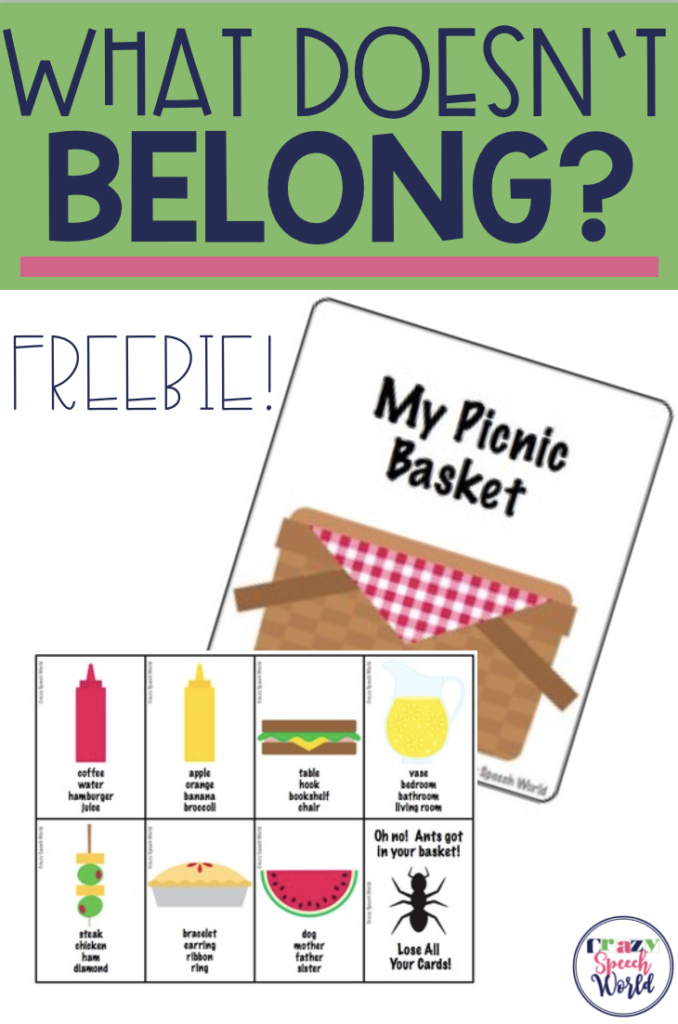 First, I feel like I have neglected my blog and you guys this past week and I am sorry!  My son has been out of town on vacation with his dad, so I have had some alone time, which I NEVER have.  I thought that would translate into getting a lot of work done, but instead it turned out to be shopping, beaching, home project time.  I have had a productive week, but I have missed blogging!  So now I am back with a FREEBIE!  I have had this clip art for a while and finally figured out what to do with it!  I decided to target categories with this one, but in reverse…what doesn't belong?
This game includes student mats, 35 target cards, and 5 penalty cards.  Let's go on a picnic!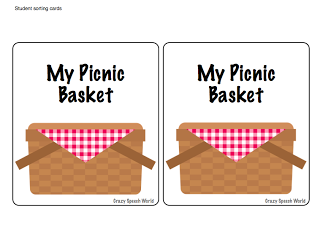 Each student will get a picnic basket to keep all of their food cards in.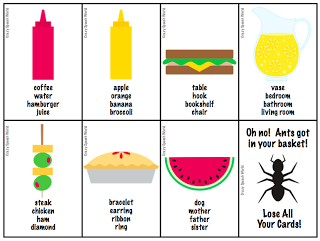 To play, you will put all target cards in a pile.  Either the teacher or student will read the words on each card and decide what does not belong and why.  If they are correct, they keep the card in their basket.  Whoever ends the game with the most items in their basket is the winner!
This activity can be used to target a variety of language skills:  auditory discrimination/association, reasoning, expressive language, categorization, and vocabulary!  I hope you can use it in your room!
You can grab this freebie in my TPT store HERE.
Don't forget to let me know what you think!