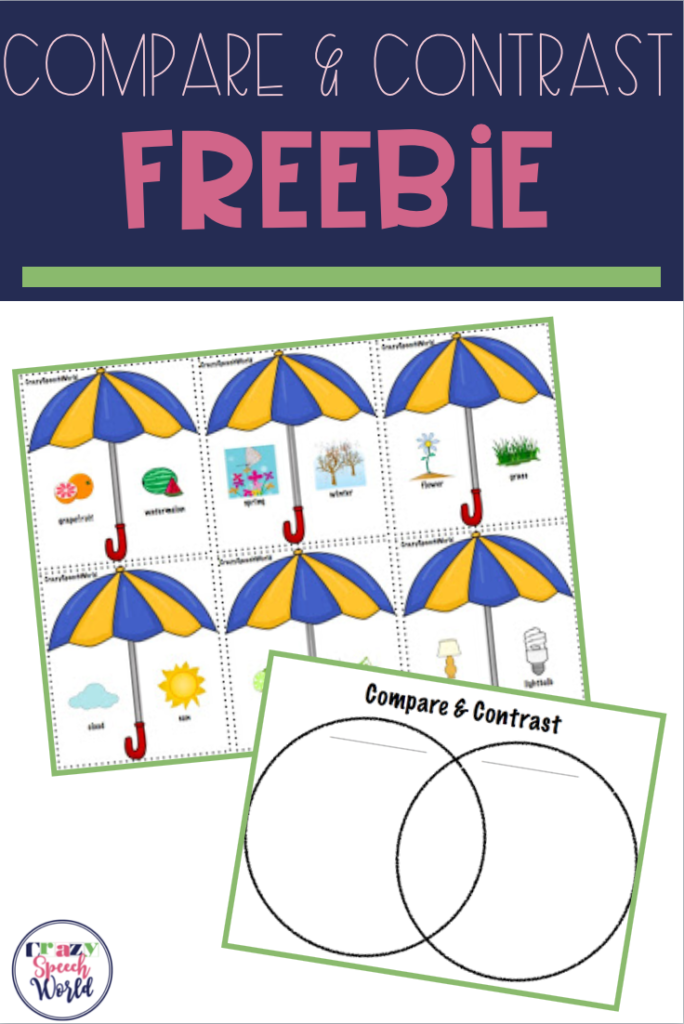 What's Under the Umbrella? is an activity to target comparing and contrasting.  Each umbrella card has two pictures for your students to list similarities and differences.  There are 12 umbrella cards.
I also included a Venn diagram as a visual for your students!
You can find this freebie in my TPT Store!