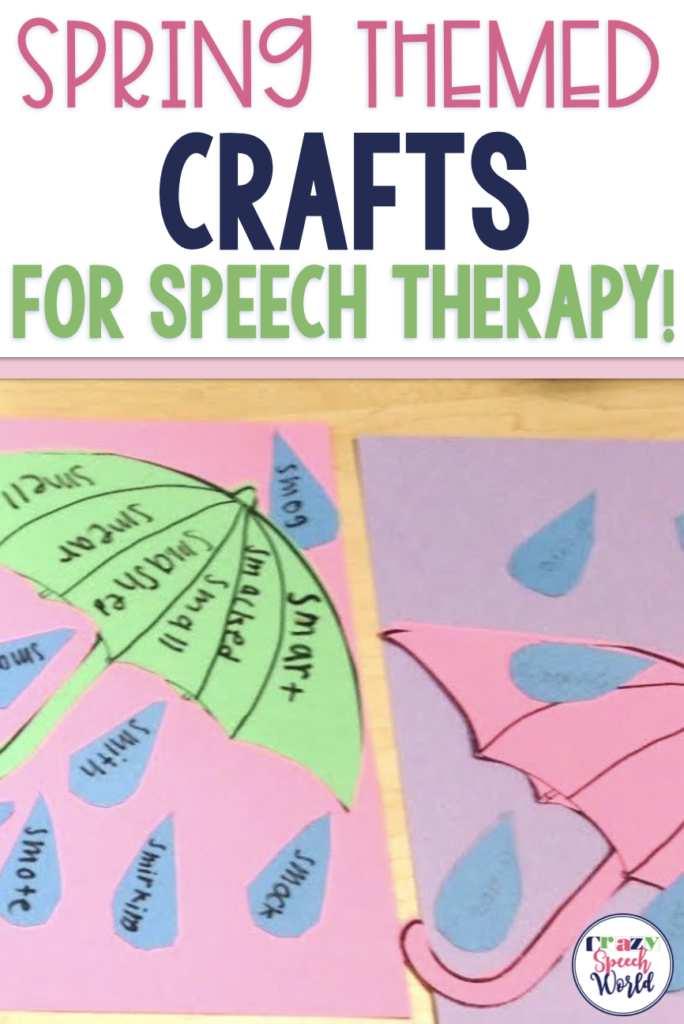 I sure have missed my craftivity posts lately!  I am back today with not just one, but TWO cute ideas for spring.  First…April showers…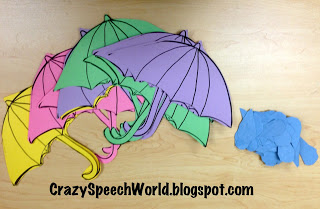 For this one, we did umbrellas and raindrops!  I copied an umbrella pattern likes this one HERE on bright spring colored paper, and cut a few million blue rain drops.  Actually, I must give credit where credit is due…I had a student helper cut out all this stuff.  Lol, it was really awesome!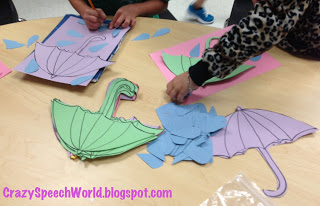 Then I let my kids pick their umbrellas and they wrote speech words on those, as well as the raindrops!    We got in TONS of repetitions with this activity!


Here are some final shots!  This group all wanted to glue theirs to a bigger sheet of construction paper, but I had some that just glued to their umbrella.  Both were super cute!  This was their speech homework for the week 🙂
Up next…flowers!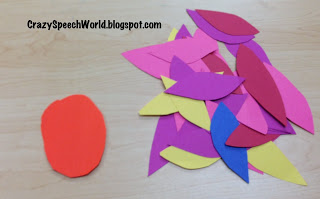 This is one we do every year, just because I love it so much!  I have a bunch of petals and centers pre cut for them (this time, I cut them :))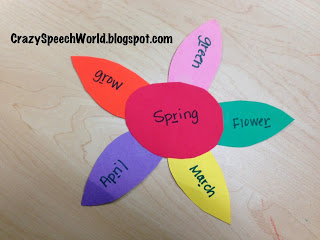 We did spring words on these with their target sounds, parts of speech, describing words, etc.  Then, they go home for home practice!  The make and take is my fave!
I hope you guys likes these ideas!  Let me know what crafts you are up to in your rooms lately!