This post contains Google Affiliate links.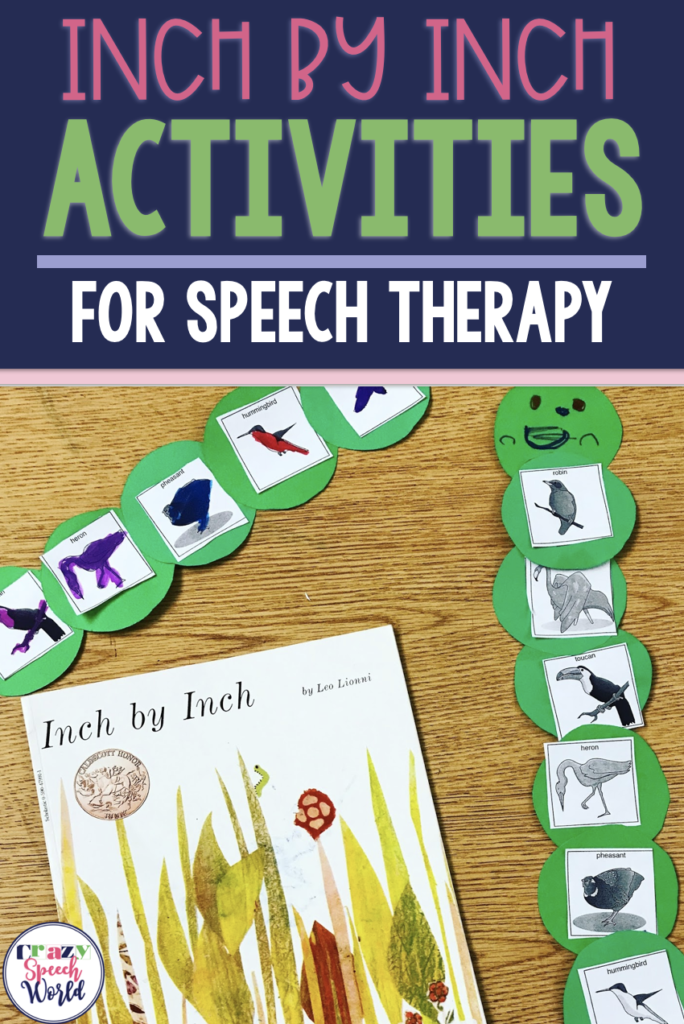 We are trudging through another week of testing in my district, but I have gotten lucky with only having to administer for 2 mornings!  So regular therapy is commencing in the afternoon AND another full three days…that makes this SLP much happier about life 🙂  We have been reading Inch by Inch
by Leo Lionni this week…
I pretty much love this little book, which is a Caldecott Honor book.  It is a super easy read (Level J, 1.2) and my kids always like it cause the little worm is pretty smart!  Plus the illustrations are wonderful and lend to great discussions about measurement and describing.  Because I have so many kids working on oral narratives and sequencing, I came up with a couple of crafts to go with it!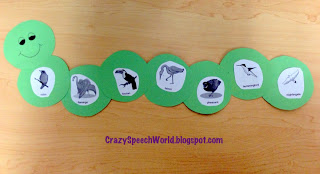 First is a sequencing worm!  I had pictures of all of the birds and 8 circles for each student.  They glued the birds on circles and put the worm together in order of the story.  This was great for also working on story retell using the bird pictures as a guide.  I let them decorate their own worm faces once they finished the sequencing part of the activity!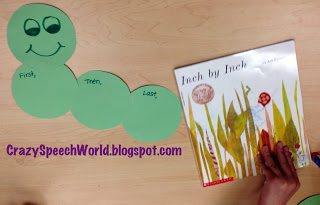 Next is a retell worm!  I made larger circles this time and had my example available with transition word examples.  You could also 4 circles to target a four part story, but today we were working on beginning, middle, and end.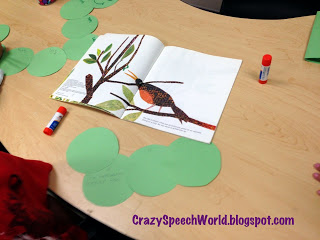 Once we read the story, I gave the students their circles and they wrote their retell on the circles.  We were also able to target sentence structure, vocabulary, and writing with this activity in addition to the comprehension and retell.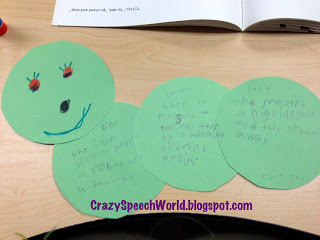 The end result was pretty cute!  We still have some editing to do, but that will be great for tomorrow's follow up session 🙂
I have made a template and the bird pictures available for you HERE.
I hope you and your kids like this activity!  You could also use with many other stories…The Very Hungry Caterpillar, In the Tall, Tall Grass, or any other book with a worm or caterpillar!  Don't forget to let me know what you think 🙂  Happy ALMOST Friday!!!!!!!