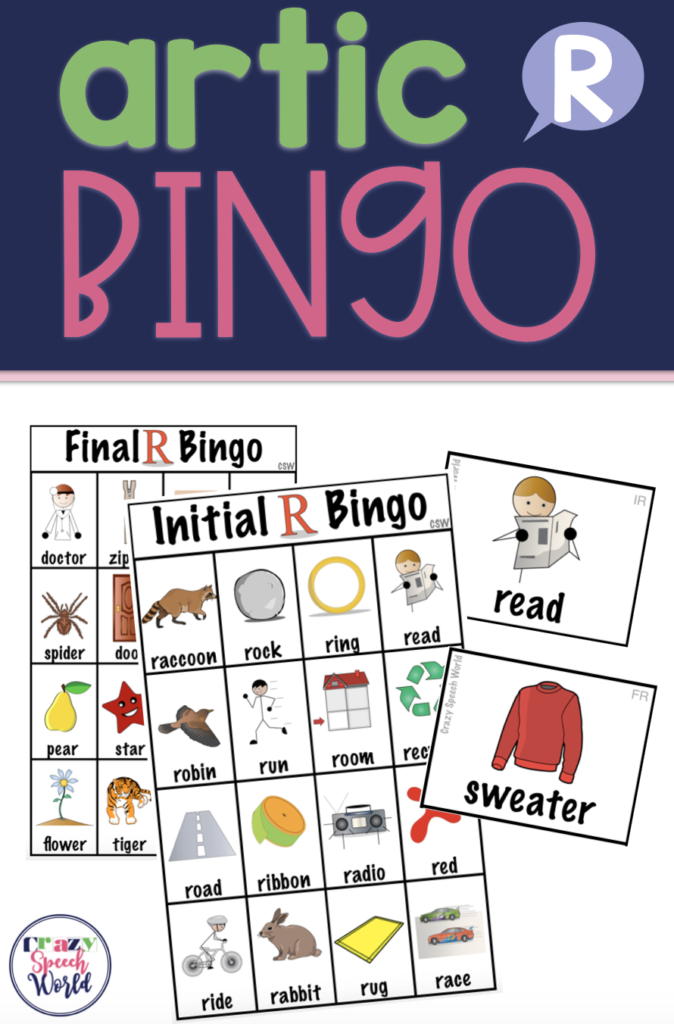 I have been working on this one for a while, so it really IS a happy Friday now that I get to share it with you guys!
A super popular game in my room is bingo!  My kids love it!  I don't have a really great set of bingo cards for articulation, so I am working on creating them for my students.  First up is /r/…why?  Because it is the sound I work on most.  But also because I wanted to create specific boards for vocalic /r/ in addition to regular initial, medial, and final /r/.  SO, here's what is included:
10 targets:  initial, medial, final, blends, ar, er, or, air, ire, and ear words.  This set is pretty comprehensive…Each target has 16 words.  For the calling cards, each labeled with the target in the upper right hand corner (ex. IR = initial /r/) to help keep you organized.
Each target has 4 different boards, with picture and word included. That means there are 160 calling and 40 different bingo boards in all!
I also included a list of each of the words for each set.
As well as blank boards and calling cards that you can easily use to target your own words or as a carryover/take home activity.
I hope you guys like it!  You can find it in my TPT Store!