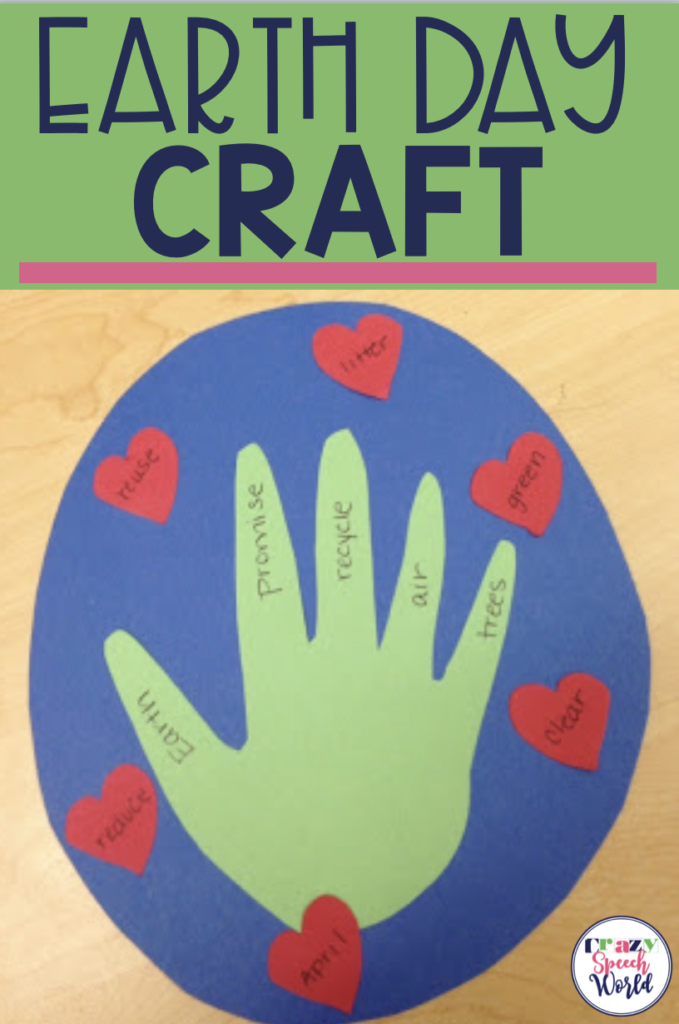 This week is Earth Day themed all week in my room!  We are taking this opportunity to reuse some scrap paper for our craftivity.  I always keep extras, just in case…yes, I'm one of those!  I had plenty to make this activity work, so away we go….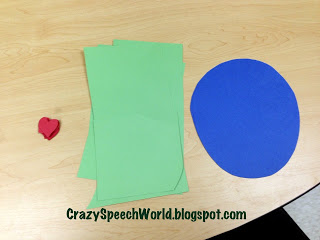 First you need to gather green, blue, and red construction paper and some scissors and glue.  I freehand cut the blue circles, so they weren't perfect…I don't mind!  I used some leftover strips of red to cut little hearts.  The first thing we did was brainstorm some Earth-y words (some focused on words with their speech sounds) on my whiteboard.  We had some really great discussions about recycling, litter, pollution, etc.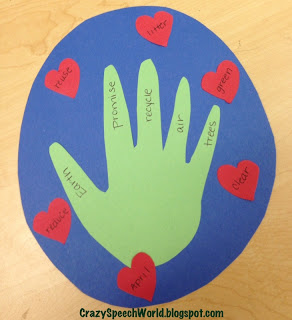 Then I had them trace their hands, glue to the blue circle (globe) and add some hearts.  It turned out pretty cute!  My artic kids had this to take home for speech practice and my language kids had something to take home with great vocabulary that they can target in sentences, describing, or whatever their goals are.
What do you think?  Any cute Earth Day crafts in your room this week?