I love a good super hero, especially since they always get the little guys so excited!  I had a word associations activity on my to-do list this week…so I figured this was the perfect theme!  These two go together like peanut butter and jelly 🙂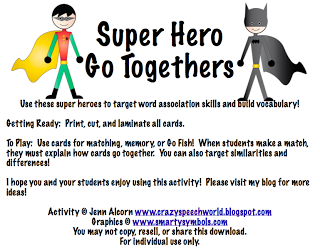 Smarty Symbols has saved the day for my graphics needs with this one…aren't they awesome?!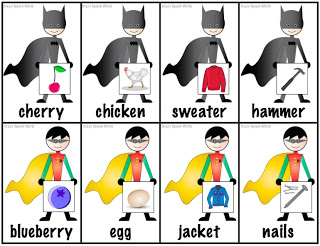 Included are 40 cards with pictures & words that go together…that's 20 pairs!  You can play matching, Go Fish, or memory.  Students can explain how words go together or work on compare/contrast concepts!
I hope you guys like it!  You can grab it in my TPT Store…remember to leave some comment/feedback love if you do 🙂