I'm singing my sad song cause spring break is now OVER.  Dun Dun Dun.  I have to go back to work tomorrow, but I really did have an awesome break!  I thought I would share some fun highlights and give you a peek inside our week…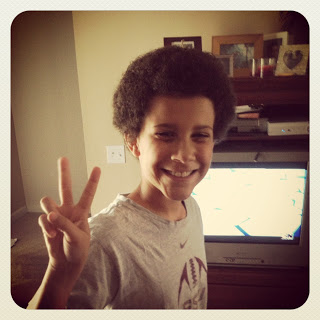 We said 'peace out' to my son's fro…he was blessed with a gorgeous head of curls, and we took the clippers to them this week.  It always makes me a little sad when we cut his hair cause I love the curls.  BUT, he is still pretty stinkin' handsome 🙂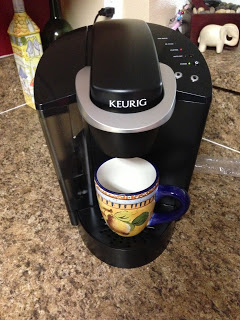 After much back and forth over it, and a dash of lust…I bought a Keurig.  I just love this little machine, which is clearly sent from heaven to make me smile each morning.  Lol, I am a coffee addict, so this is an amazing addition to my kitchen!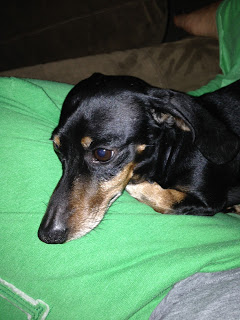 I got to spend some extra snuggle time with my pup…this is Max, my very ornery 7 year old mini dachshund.  He is my shadow and might have a touch of separation anxiety, so he welcomed the break from work to sit in my lap.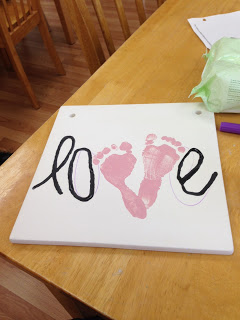 We also went to a paint your own pottery place that is AWESOME!  This is example of what one of my friends did with her baby boy's feet…isn't it precious?!  I painted a mug…which I didn't happen to snap a pic of!  Can't wait to go pick it up and drink coffee from my Keurig 🙂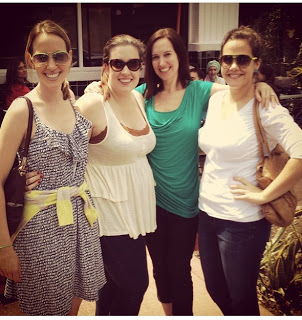 I also got to spend some time with some of my best friends for two of their birthdays!  These fabulous girls are also SLPs that I became friends with in grad school… and they are the bomb dot com.  Love them so much and I was so excited to hang out with them for a night 🙂
I also got some speechy stuff done to share with you guys…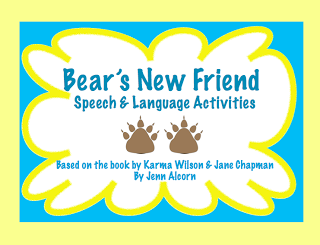 A new packet to go with Bear's New Friend…


A packet for working on emotions…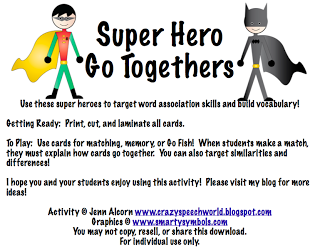 A vocab freebie…

AND a new clip art set featuring some pretty cute little bees 🙂
PLUS I found out my Smiley Flowers clip art was featured today in the TPT newsletter!  I was pretty excited 🙂  So excited that I decided to knock 15% off my store for the rest of the afternoon!  Head over to my store to check it out!
So now that spring break is over….I am SUPER ready for summer…only 47 work days left!  I hope that you enjoyed your break if you were off this week too…and if your break is coming up….ENJOY 🙂