I had a special request from one of my readers to create some graphing games with the Old Lady graphics, so I did!  I thought I would also share them with everyone, just in case you would like to use them too! I really had fun making these, so I am excited to show you all…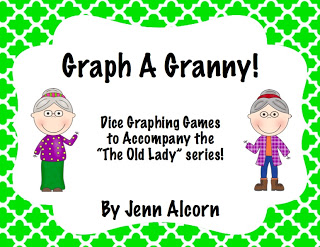 Graph A Granny! are fun dice graphing games that you can use in addition to your other Old Lady materials, but are great for targeting any goals!  I included 20 different graphs to target 10 of the stories:  Shell, Clover, Rose, Chick, Bell, Snow, Pie, Books, Bat, and Leaves.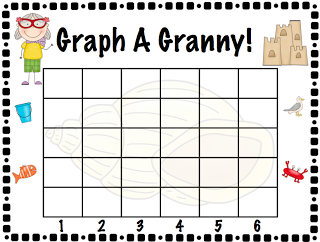 The first graph for each is numbered 1-6, so you only need one die.  Students will practice their target or answer a question, then roll and color/mark the square.  First to fill up all the squares in one row, wins!  Or you could do diagonal, corners, or any other pattern you want!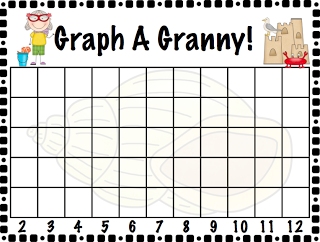 The second graph for each is numbered 2-12 for use with two dice.  It is played the same way as the 1-6 graph.  These are both great for not only open-ended activities, but for working on number sense and math concepts.
You can find this in my TPT store!  I hope you guys like it!

On another note, if you have an idea that you would love to see me create something for, please feel free to let me know!  If it is something that I think I can do, I will consider it!