I had a request in my TPT store for something to target following directions with 'cute' graphics.  I wasn't really sure which direction to go with that, then the buyer suggested I use the Old Lady from my packets and I said…ding, ding, ding!  I can hook you up!  Then I decided…I will hook everyone up!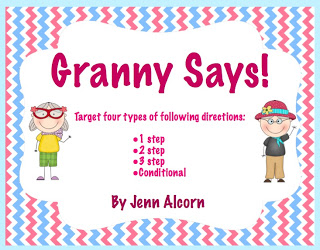 Granny Says! can be used as a card game or like 'Simon Says'!  All of the cards feature the Old Lady from "There Was An Old Lady Who Swallowed A…" series by Lucille Colandro.  This is such a popular book in my speech room, I know this download will be a hit!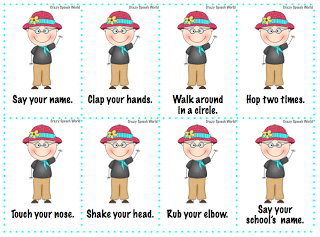 There are 16 one step direction cards.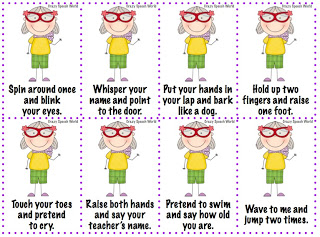 16 two step direction cards.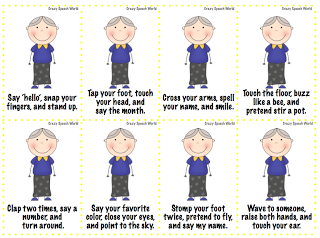 16 three step direction cards.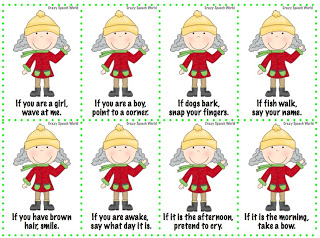 And 16 conditional direction cards.

You can download this freebie in my TPT Store!  

Please remember to leave a comment or feedback letting me know what you think if you grab it 🙂 
I hope you like it!