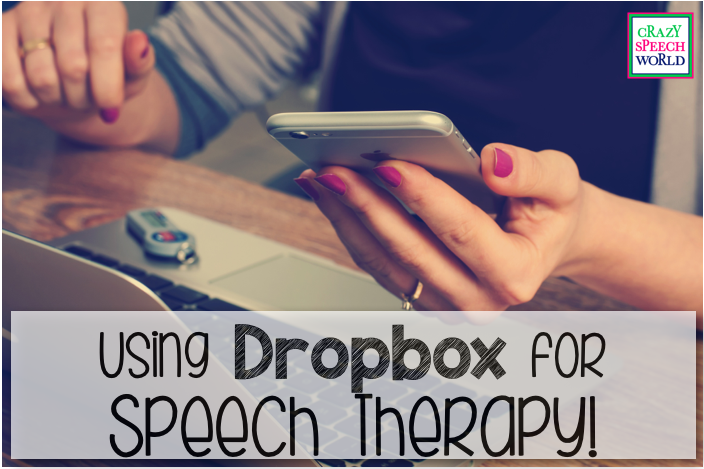 ME!  This is one of my favorite tools that I use that isn't necessarily speech related, but makes my speechie life easier.  If you are unfamiliar, Dropbox is basically just digital storage.  Know that jump drive that you carry around like your life depends on it?  This replaces that.  I haven't used a jump drive (thumb drive, key drive, pin drive, etc…could there BE anymore names for those things?!) since I downloaded Dropbox.  Why you ask?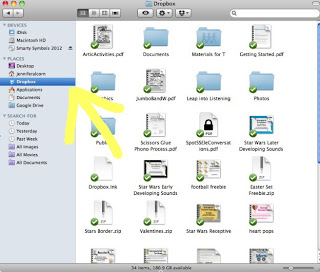 First things, first, I have it on both of my computers, home and school.  I refuse to lug home my school computer everyday, so when I complete things at home that I need to use at school, I save it in my Dropbox…the next morning when I need it at work, I open Dropbox and poof…there it is.  I don't have to email it to myself or save it to a jump drive for it to be there, it just is.  Plus it is safe…if something were to happen to either computer, those files are safe in my Dropbox because it lives in digital land.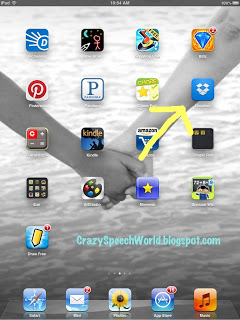 Next, and probably most useful, it is mobile.  I have it on my iPhone and my iPad.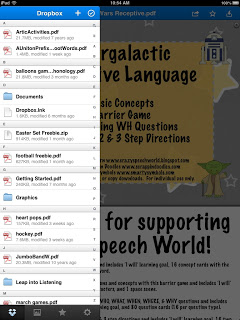 You know those days, when you have the greatest activity for your student, but you haven't had time to print, cut, and laminate?  Whip out that iPad, pull that bad boy up in Dropbox and voila!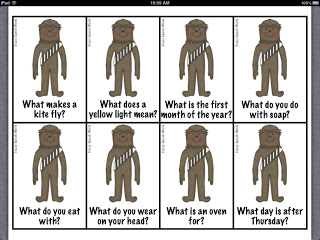 It is right there!  I have done this with card decks this way SO many times.  These are my Star Wars Receptive Language activities 🙂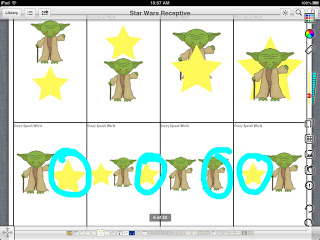 You can also take a screenshot of the activity and then open it in a drawing app and the students can write on it!  I use Absolute Board (it's free!), and love it!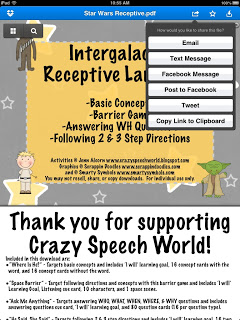 You can also share files with other Dropbox users via shared folders, or via links (similar to Google Drive).  You get tons of space, but can earn or buy more.
If you are interested in downloading, check it out HERE!  I would love if you use my referral link, I will get extra space!  Another perk of using Dropbox 🙂
Do you use Dropbox?  What's your favorite feature?