I have this one little guy who is completely obsessed with monster trucks…specifically Grave Digger, but he will take just about anything.  So we have talked about them, made them out of play doh, colored pages of them, and now….I have finally decided to make some activities with them!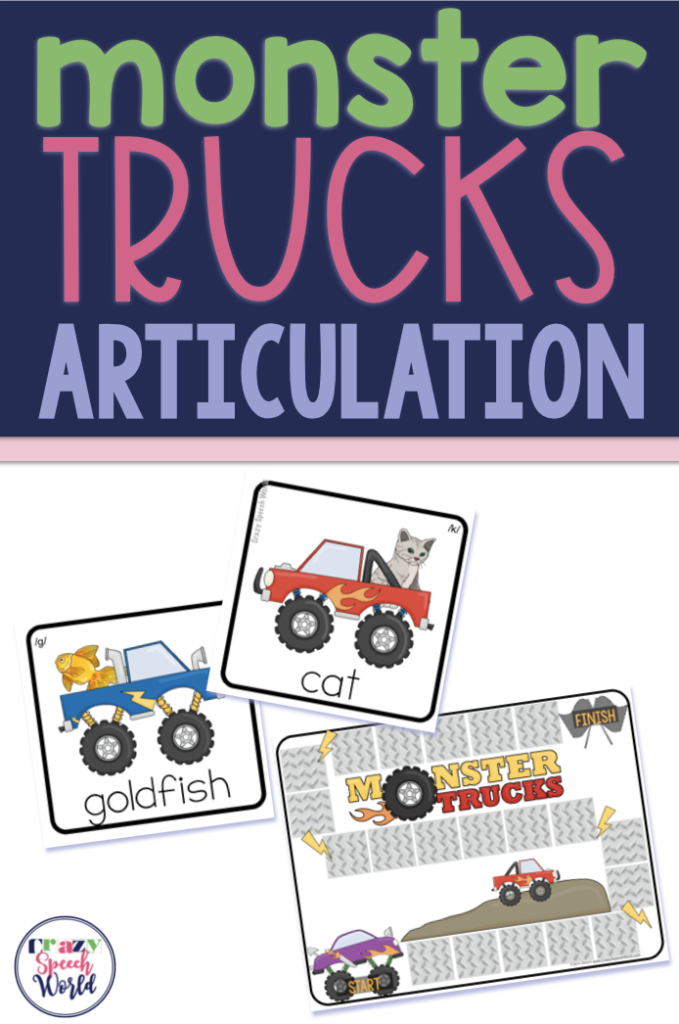 What's In The Truck? is my new game to help my friend with his /k, g/ productions…but I am guessing maybe you have some little boys who might be interested in this game too!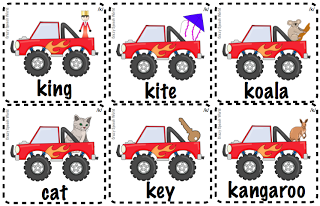 There are 36 red trucks to target /k/ in the initial, medial, and final positions.  The stimulus pics are in the back of each truck, so students can answer "What is in the truck?" 🙂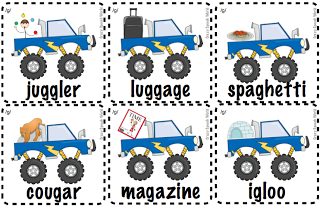 There are 36 blue trucks to target /g/ in the initial, medial, and final positions.
I also included 6 blank red trucks and 6 blank blue trucks for you to add your own targets. There are 6 penalty cards to be used as a card game…place all the cards in a pile and students take turns drawing one and practicing the word at their level.  If they are correct, they keep it.  If they draw one of the penalty cards, then they lose a truck.  Whoever has the most trucks at the end is the winner!  You could also print two copies of the stimulus cards and play matching, memory or Go Fish!  There is also a board game that you can use with the cards instead…or with any other skill you need to target!
You can find this game in my TPT Store!