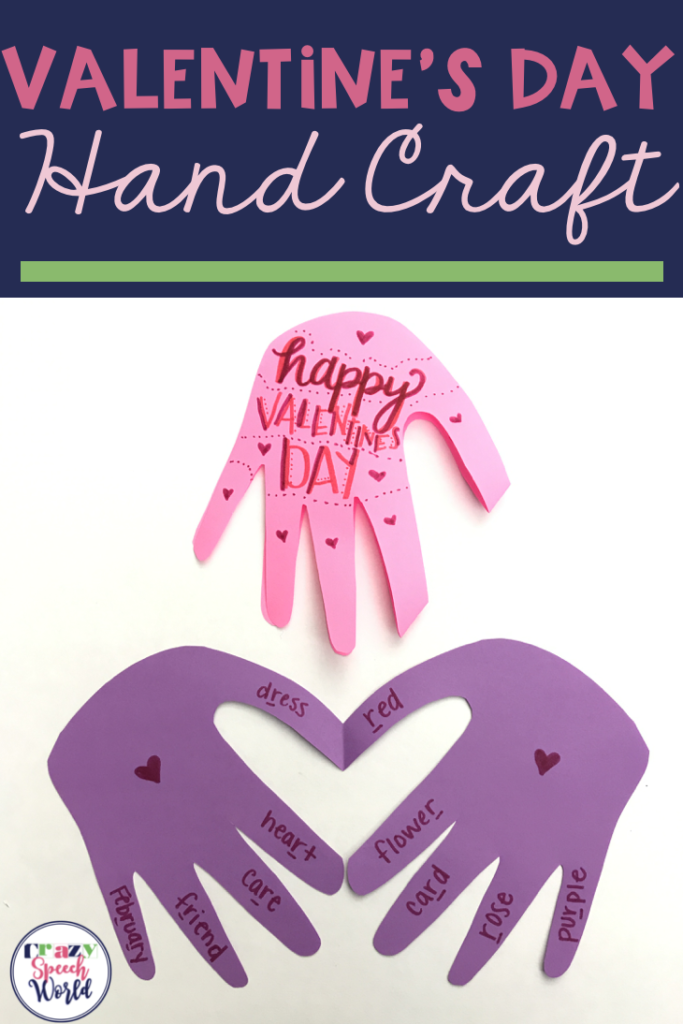 This week I scoured the internet looking for something new to do for Valentine's.  See,  I have exhausted the heart wreath, the heart caterpillar, the heart bug, and the heart collage.  I knew if I pulled out any of those options I would get the angry crowd "We already did that!".  So when I found this, I was SO excited.  Something different and with an element of surprise…bwahahaha….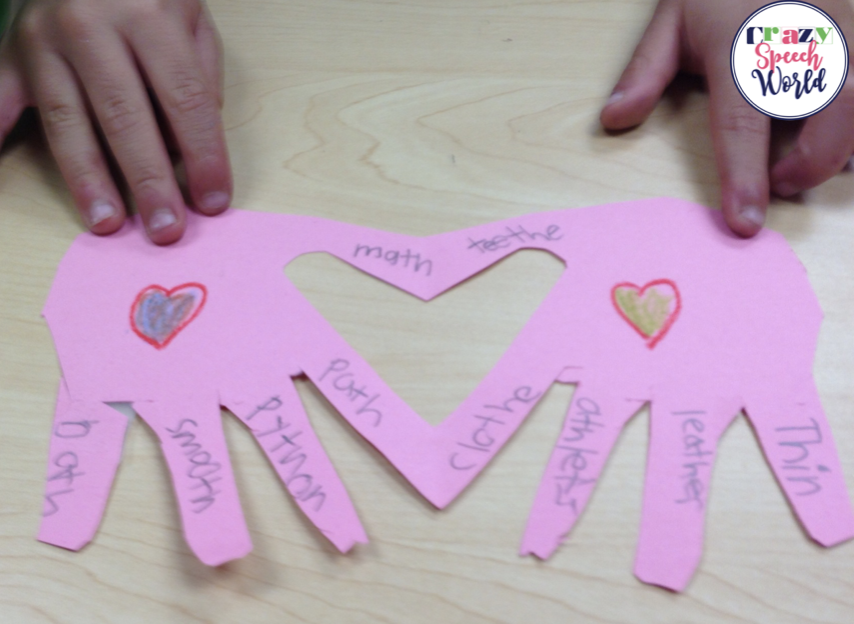 How cute are these heart hands?  I just love them!  Are you dying to know how we made them?

 Step one…construction paper.  I should really own stock in this stuff.  I just had purple and pink available for my friends since it was Valentine's themed.  We did a hamburger fold (short way) and traced their hands right up against the crease of the paper so that the thumb and pointer (ha!) we to the edge.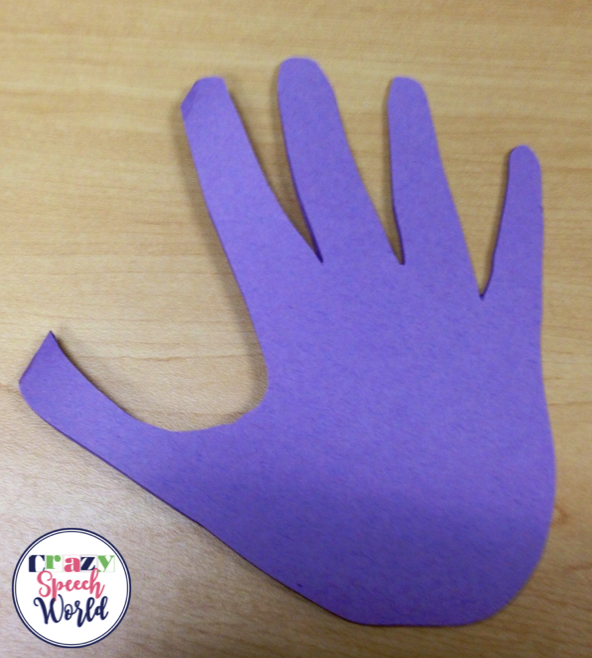 Then, you cut out the hand, but make sure you don't cut off the thumb and pointer!  You need those folds!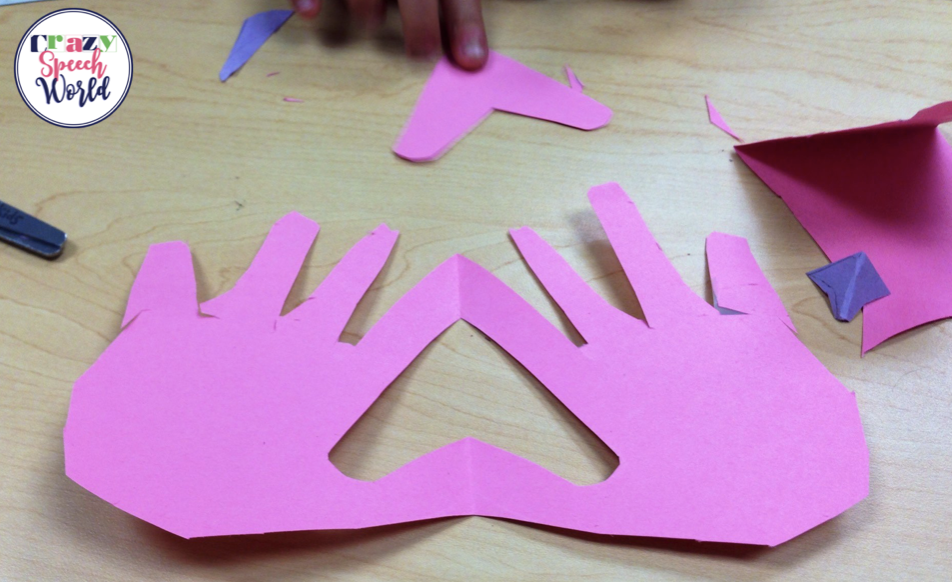 Then they open up for a surprise!  I really wish I could have shown you some of their faces…they thought it was SO cool.  Lol.  They wrote speech words on each finger and decorated them.  They took these home for speech homework this week!  You could use these to work on just about anything though…themed vocab anyone?
What do you think?  Are you making anything fun this week?