A few weeks ago, an SLP contacted me about an app that she created with her hubby and I get to finally share it with you guys!  Some other bloggers have also reviewed it, so you have probably seen it before…but never from yours truly 🙂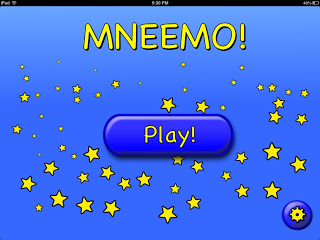 Mneemo is a customizable app (hello, awesome!) for memory/matching.  From the home screen you tap the Play! button to choose a gallery to play with.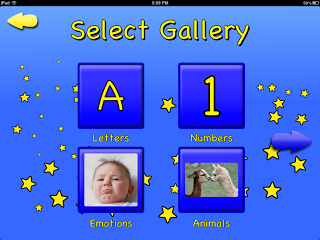 Mneemo comes loaded with 4 picture sets…letters, numbers, animals, and shapes.  As you can see in the screenshot, one of my own!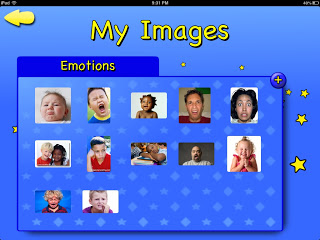 To customize, you tap the settings button in the bottom right corner of the home screen.  Up pops your saved images!  I created an emotions gallery for some of my friends working on facial expressions.  BTW, I got all of these pics from PediaStaff's Emotions Board.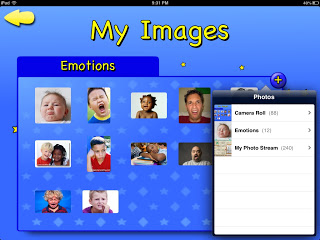 To add your own pictures, you just tap the + button, and you can add anything on your iPad or in your  Cloud.  You can make a gallery for anything you have pics for…
vocabulary for stories, themes, curriculum
synonyms/antonyms
phonemes
describing
verbs
prepositions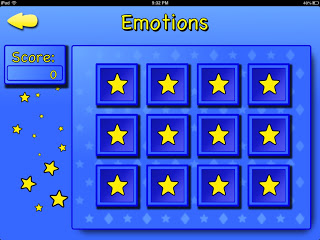 Once you choose the gallery you want to work on, you will choose the number of pairs.  You can have from 4 to 12 pairs.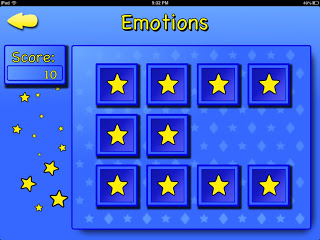 Students will earn points for matches and the cards disappear once they make a match.  If they are incorrect, the cards pretty much immediately flips over.  I do wish the cards stayed a little longer, to have the chance to talk about the pic…like for artic, it hardly gives the student time to say the picture name.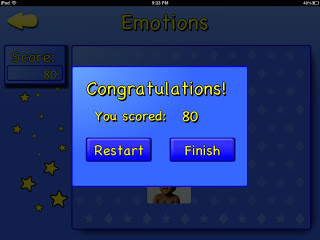 Once they find all the matches, they get a score.  Doesn't mean much, but the kids always like points.
Here is what I like about the app:
Customizable…make any set for anything you want to target!
Inexpensive…Mneemo is on sale in the iTunes Store for only 99¢
Easy…very user friendly, the graphics are simple and not distracting, and kids love it
Here is what I would like to see:
Options for how fast the cards flip…not sure how to make that happen, but a girl can dream!
I think anything else would take away from what the app is, which is simple.  Sometimes simple is very good.  This is something I can use as a reward to reinforce a skill, so I don't necessarily need to add users or collect data. The kiddos think it is just fun and not work.  Bwahahahahaha.
Lucky us, I have 3 copies of this app to give away!  Enter to win via the Rafflecopter below!
A copy of this app was provided for free to review and 3 to give away, but no other compensation was provided.  All opinions are mine.