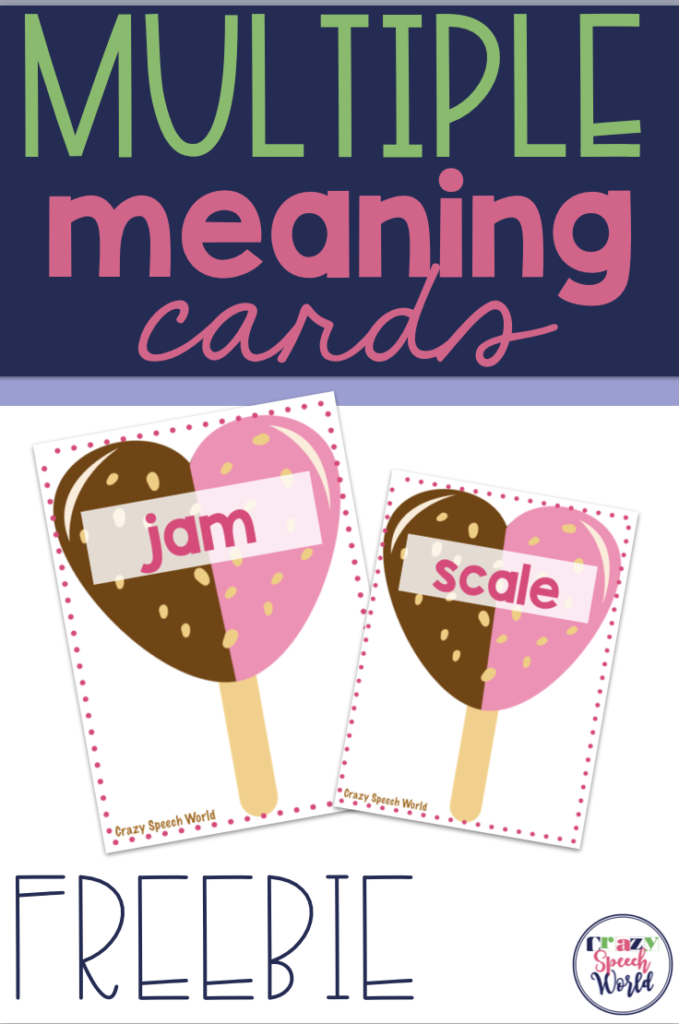 My first freebie is for Valentine's Day, which is rapidly approaching!  AGH!  I'm not quite ready yet, but hopefully this will help all of us!
Multiple meaning heart pops!  I love these graphics, which are part of a larger set I used for Ice Cream Sentences and Language Pops.  I have been saving these hearts just for Valentine's Day since the summer, so I am incredibly happy to finally be using them!

The download includes 23 heart pops with multiple meaning words, plus a cover card.  You can use these on their own or can print two copies to make matching, memory, or Go Fish games.
You can grab this download in my TPT store!  I hope you love it!  Don't forget to leave feedback if you grab it 🙂