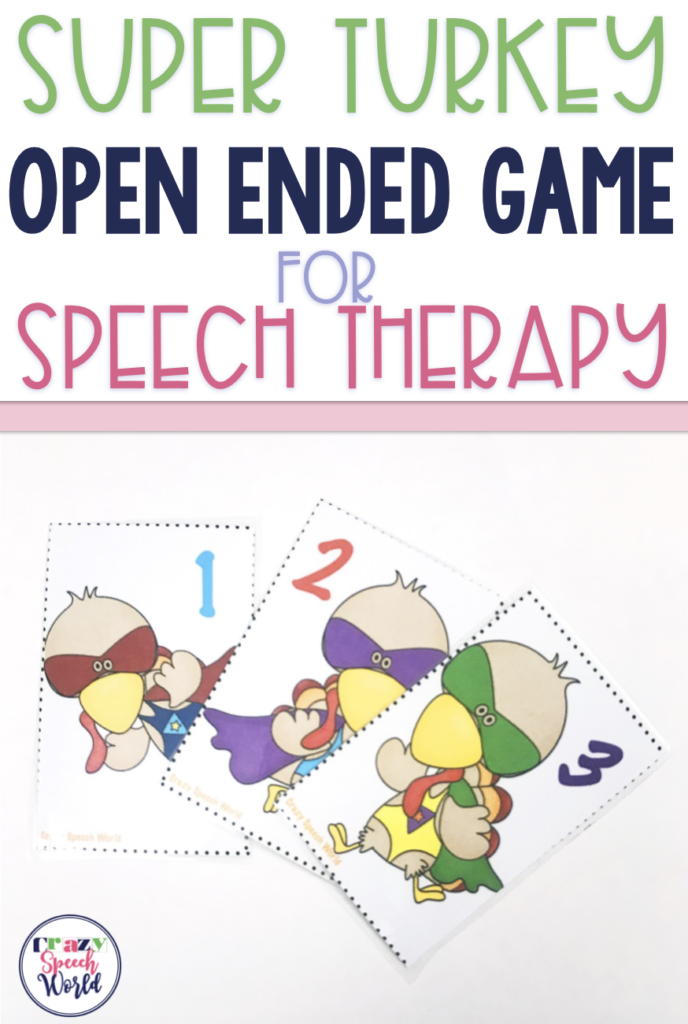 I know Thanksgiving materials are out in abundance and the last thing you probably need is one more.  BUT, I love the super turkey set I got at Scrappin Doodles so much I couldn't resist.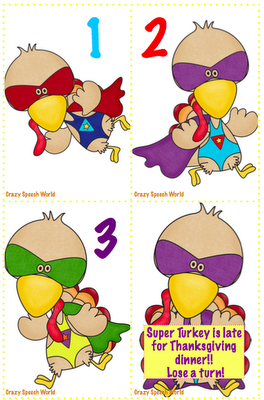 I made a quick open-ended card game that you can use to target anything you want!  All you have to do is put all the cards in a pile, students practice their skill, then draw one card.  If it is points, they keep it!  If not, they have to do what Super Turkey says…usually lose a turn. Whoever has the most points is the winner!  There are 52 cards in all 🙂
You can download this freebie HERE.
Also, make sure you take a look at my other Super Turkey sets, which are on sale this week!
I hope you can use the awesome Super Turkey!  Don't forget to comment if you snag the freebie 🙂