Here is my first attempt at getting in the Christmas spirit…I still think it is too early!  It is hard to work on these holiday activities when my brain isn't quite there yet!  But, I skimped on Thanksgiving activities cause I didn't get it in gear early enough.  So here goes!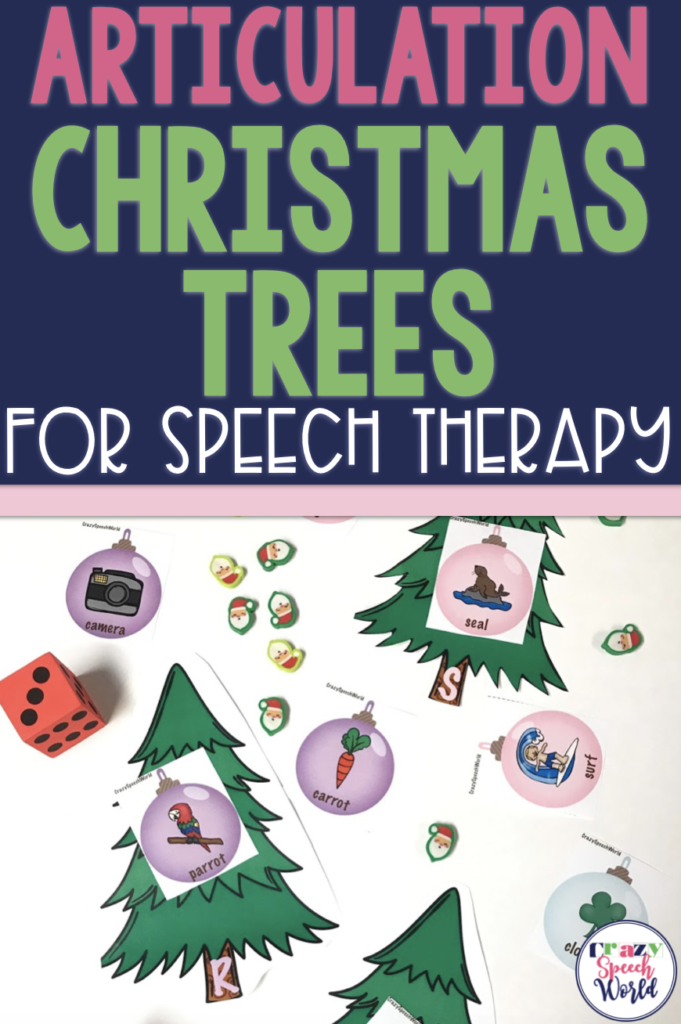 Trimming the tree is one of my very favorite Christmas traditions.  My family has ornaments that have been passed down, and opening the boxes to see them again is so much fun.  So, of course that is the inspiration for this activity!  Included are trees to target S, R, L.  There are trees for each of the phonemes /s, r, l/.  Each student will have the tree for the target they are working on.  I included two for each sound, but you can print as many as you need!
Then we have the ornaments!  Each phoneme has 36 ornaments… I included initial, final, and medial positions, as well as blends! There is one word and one picture per ornament.  The students take turn drawing ornaments out of the pile and saying the word at their level.  But watch out for the broken ornaments!  You will lose your turn if you draw one of these.  Whoever ends up with the most ornaments on their tree is the winner!
This is available in my TPT store:  Trim the Speech Trees /r, s, l/ 
What do you think?  Can you use this in your room?