I have quite a few kiddos in my older grades (read: 5-8) working on figurative language.  Many of these students have difficulty with understanding nonliteral language, so we spend a lot of time on this stuff.  We mostly work on curriculum based activities, using literature to address these types of goals, so I do not create materials for them very often.  But they have been asking me to "make some games for them, like the ones you make the little kids" and so I have obliged.  I found these flying pigs at Scrappin Doodles and it fit perfectly!  I have been working hard on this and am SO happy with how it turned out.  I think they will love it and I hope that you guys will too!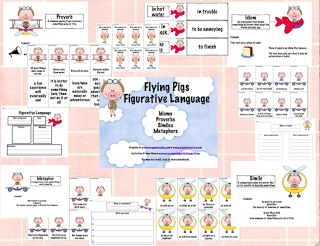 I have created this 32 page download full of figurative language activities!  It addresses idioms, common proverbs, similes, and metaphors.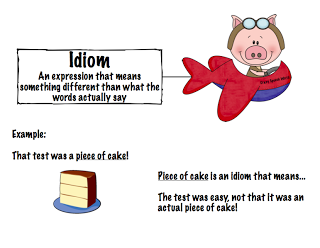 Every skill has a cue card that gives the definition and an example.  You can use this to introduce the figure of speech and as a visual during game play.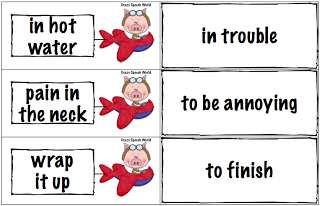 There are two different sets of idiom cards.  The first has 15 idioms and matching definition cards.  You can use this one to work on teaching meanings by playing memory or matching.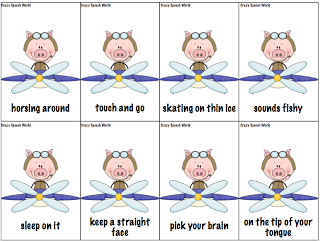 The next set is 32 cards with just idioms on them.  You can use these to discuss meaning and have students practice using in context.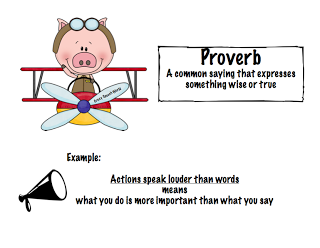 Next is common proverbs.  These are very similar to idioms, but it is important to clearly teach the difference between the two.  You could combine this card set with the idioms.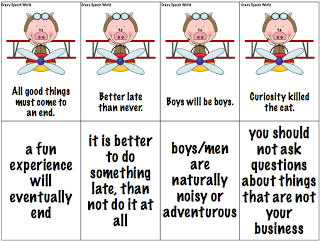 There are 20 proverbs, with matching definitions.  You can also do memory or matching to teach these.  You could also combine the proverb cards with idioms to work on both.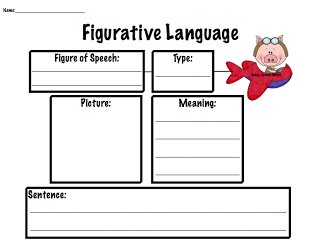 Next is one of the three student sheets.  This one is a graphic organizer that you can use to have the students demonstrate comprehension of one of the idioms/proverbs included OR with one they find on their own.  They will identify the figure of speech & type, draw a picture, write the meaning, and their own sentence.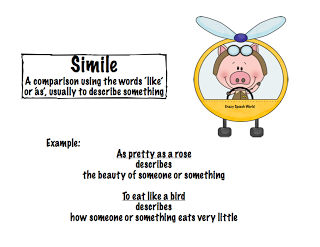 Next is similes.  I really like working on similes because they get the kids using great language and thinking about using descriptive vocabulary.  You can also tie in synonyms and using tier 2 vocabulary.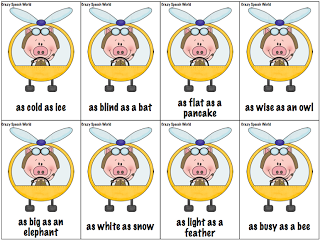 These 32 cards have similes on them that you can have students describe objects with, name the objects that are being compared, or use in a sentence.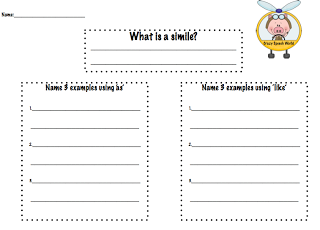 The student worksheet for similes targets the explanation and production of 6 similes, 3 of each type.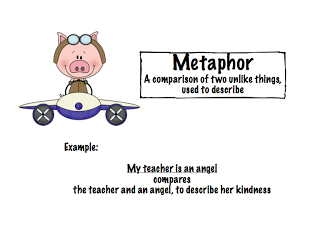 The last set is to target metaphors…again, it is important for students to understand the difference between these and similes, since they are so similar.  I find that metaphors are a little tricker for my students than similes are.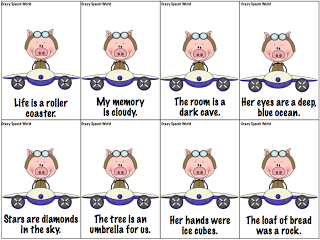 For these 24 cards you can have students identify the metaphor and explain it.  You could also have them describe something else with the same metaphor.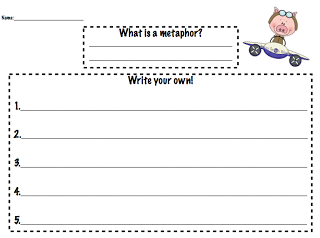 The last student worksheet is to target metaphors, which the students will write 5 of their own.  All three of the student worksheets would be good for an end of session comprehension check or as a carryover activity to be completed for homework.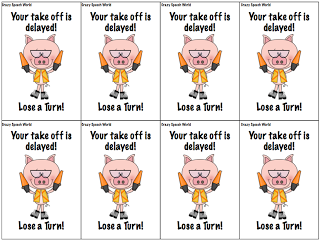 Last is 8 penalty cards that can be combined with any of the cards to make a game.  Put all target cards in a deck, mixed with these, and have students take turns drawing cards and completing the task.  Whoever ends up with the most cards will be the winner.

You can find this set of activities in my TPT store!  

I hope you like them and you find them useful for your older elementary/middle school students working on figurative language goals!  I think you could even use some of these for some high school kids, depending on their cognitive level.