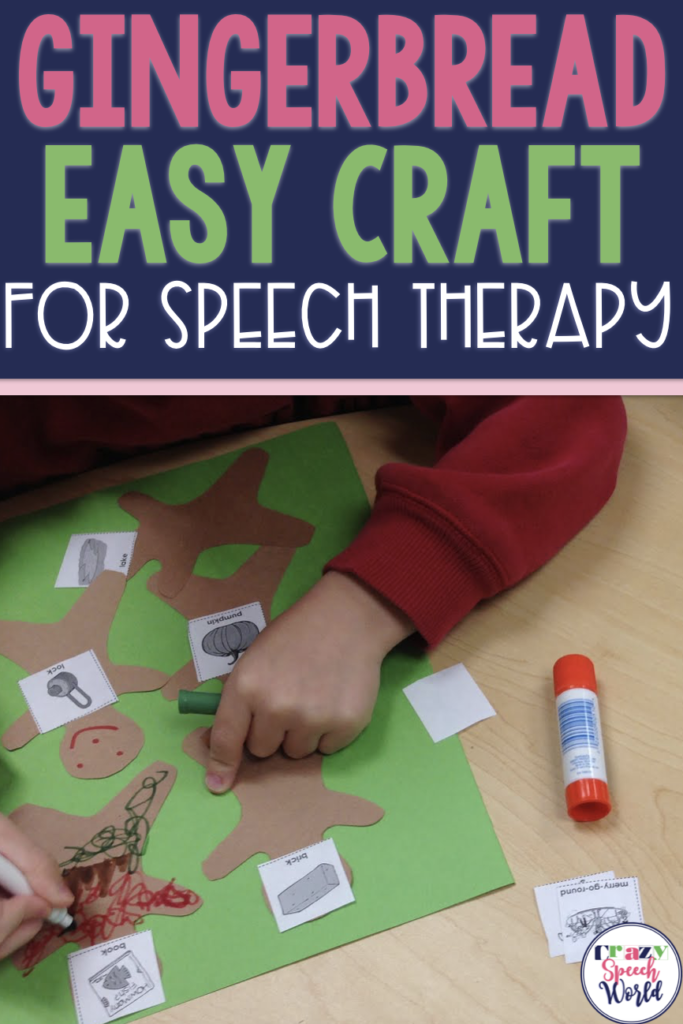 When I was planning my theme calendar, I didn't plan on starting to use winter activities this early.  But I had SO many ideas that I wasn't going to get to them all before break…so we started this week.  The bummer is that my son has been sick and I have missed two days being out with him 🙁  I thought I would share a fun craft I did get to earlier this week with you guys…Gingerbread Men Artic!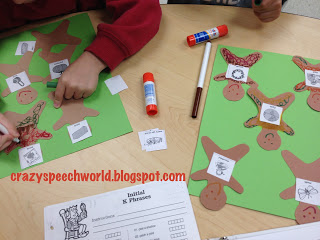 I pulled some gingerbread shapes and cut out about a million of these men.  We only have letters for our die-cut machine at my school, so you may have an easier job if you have this pattern at yours.  For my little guys, I made a story that these crazy little gingerbread were eating our speech words!  Then they pulled pics out of the Artic Buckets and glue them to the gingerbread.  They drilled while they glued and decorated their men.  They loved it!  My older kids wrote winter words with their sounds on the men.  All of the kids took it with them at the end of our session for homework practice!  Woo!
What do you think?  Have you done any fun gingerbread crafts yet?