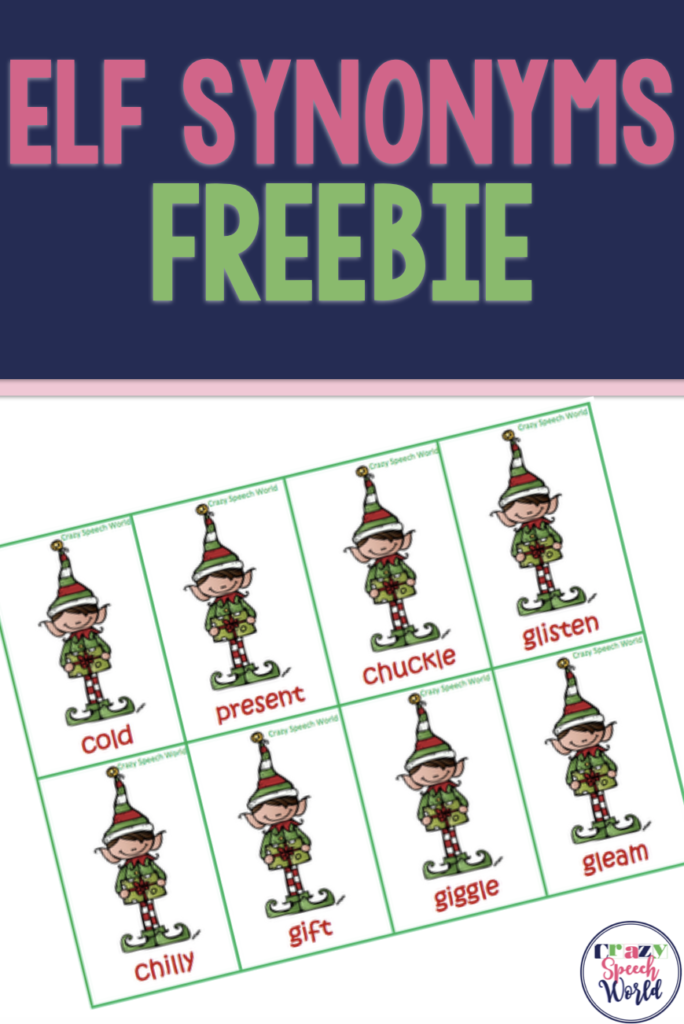 When I started looking for clipart for my December themes, I found this cute little elf from Nikki at Melonheadz Illustrating, and I just loved him!  I could not want to share him with all of you guys, so here he is…Elfie Synonyms!
There are 36 cards in all to work on synonyms.  You can play matching, Go Fish, or memory.
This is available as a freebie HERE!
I hope you like them!  Don't forget to comment and let me know what you think 🙂