I've been running these great social skills groups and I find myself always looking for pragmatic activities…many of my fellow bloggers have posted some AWESOME activities that I have used!  I finally took a shot at making some for myself and I am excited to share them with you guys!  I went with a candy theme, which ties nicely into Halloween, but is flexible enough to use throughout the year.  Introducing…Social Candy Monsters!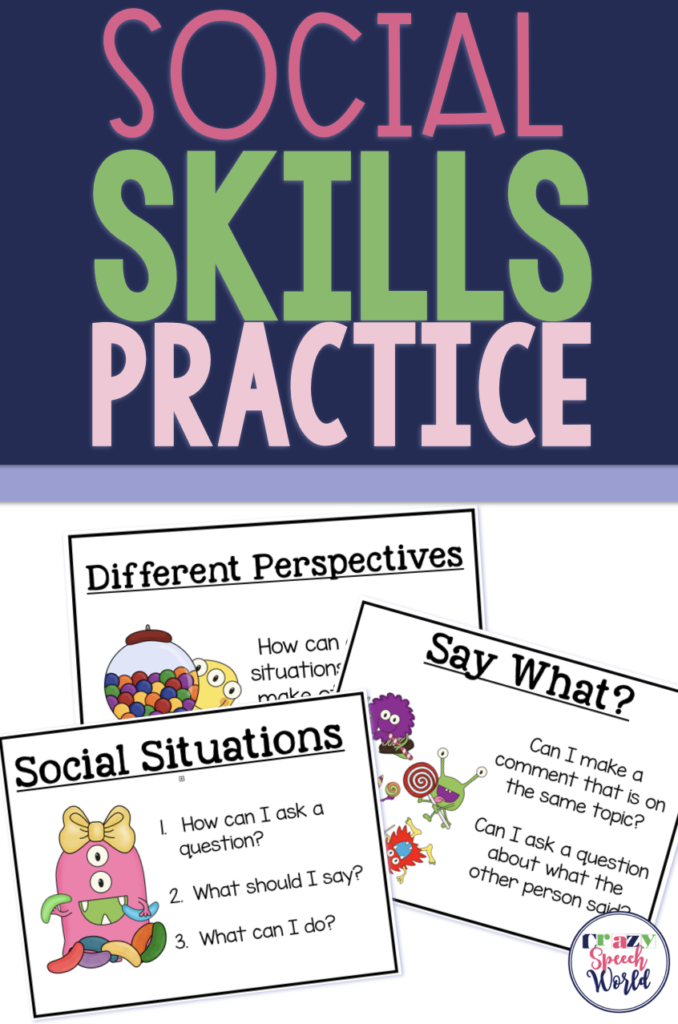 These cute little guys want to take all your candy!  Included in the download are 3 different card games to work a variety of pragmatic language skills.  Each set of cards includes a placemat with the skill to be worked on.
Social Situations.  This set has 24 cards with different situations that students may encounter.  I wanted to include different types of responses with this activity, so there are opportunities to ask questions, making comments, or using appropriate actions.  You can use all the cards together or just target one skill.
 Perspective Taking.  This is such a difficult skills for our student's with pragmatic disorders!
There are 24 cards and each has a situation or event, which the student has to interpret how it would make another person feel.  These are also great activity to target emotions and open discussion for dealing with feelings.
Conversations skills.  There are 32 cards with statements from other people.  You can work on targeting making relevant comments, asking questions, topic maintenance, and turn taking!
I also included 8 penalty cards for each type of card!  If you get this card, you lose a turn…
You can find this download in my TPT store!
What do you think?  Can you use these in your room?