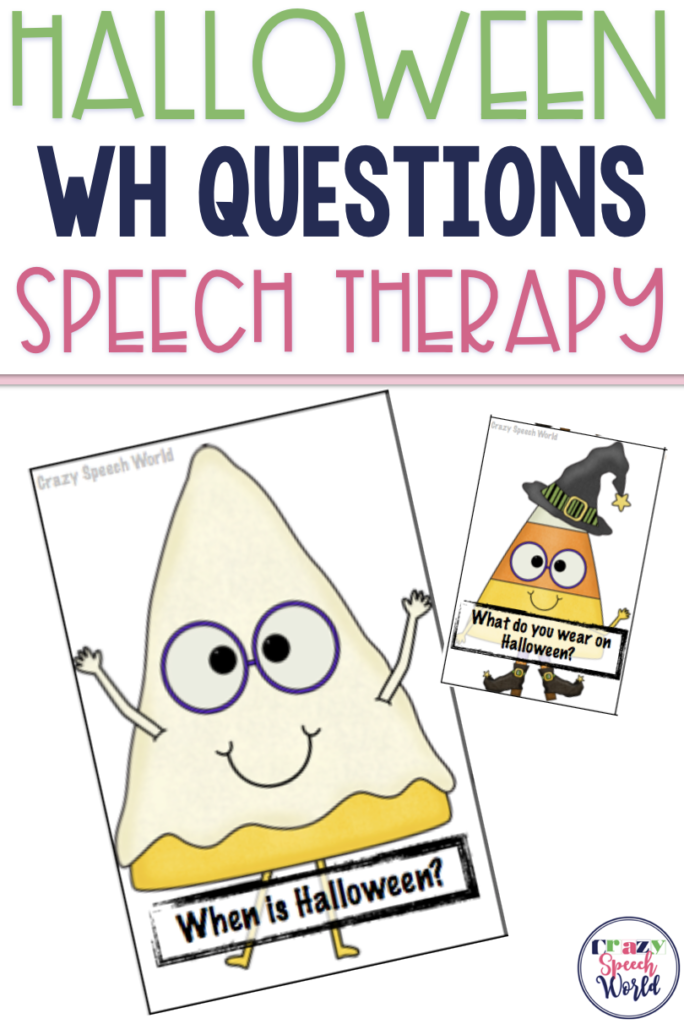 Am I the only one who can't resist candy corn?!  Seriously, I love the stuff and I have to purposefully avoid it at the store so I don't buy 10 bags 🙂  So, when I came across these super cute candy corns in costume over at Scrappin Doodles, I couldn't fight the urge!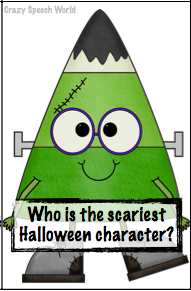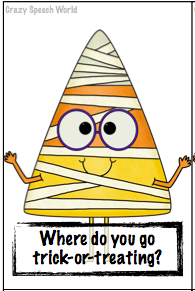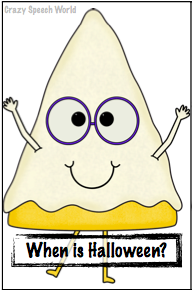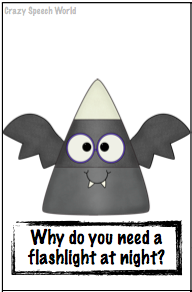 Aren't they cute???
I chose to target WH questions and they are all related to Halloween!  There are 8 of each type…who, what, where, when, and why.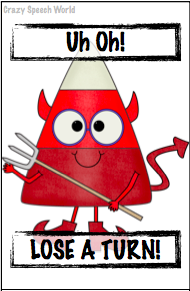 I also included 8 penalty cards with the little devil..but I also realize that this may be a touchy graphic for some people, so I made an additional 8 that just have a color background.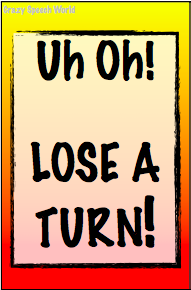 I hope you like them!  You can find them in my TPT store!  Let me know what you think 🙂